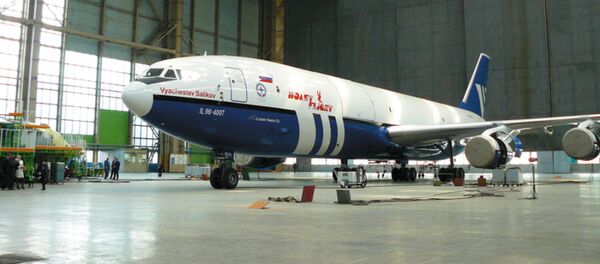 MOSCOW (Sputnik) — The new third-generation airborne command post is based on the Russia-made long-haul wide-fuselage passenger airliner Il-96-300, which can carry up to 300 people.
"The Il-96-400 plane went into service under the contract with the Russian Defense Ministry. The specially-equipped aircraft was built by the Voronezh Joint Stock Aircraft Company," the statement issued on Monday read.
The new plane has four powerful engines and advanced avionics. It weighs 270 tonnes and has a maximum flight range of 7,500 miles.
Late in 2015 the Russian military has already received a second-generation 'doomsday plane' based on an Ilyushin Il-80 aircraft.