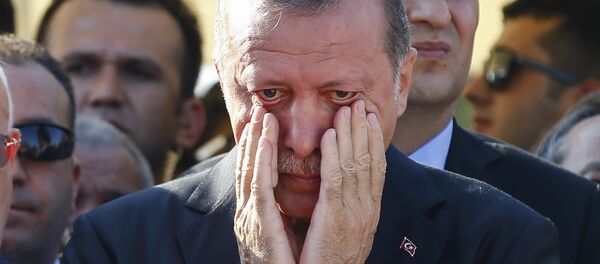 The media source, referring to reports of Turkish media, wrote that this structure has primarily been used by the British and Americans to influence political events in Turkey.
The newspaper also noted that Fethullah Gulen, a US-based Muslim cleric, who was accused by the Turkish government of plotting the coup, could also be a part of this structure.
"If one wants to again create relationship of trust with the Western institutions, Gladio [clandestine NATO structure] in Turkey must be eliminated as it already was in several Western countries" Turkish journalist Ozcan Tikit wrote for newspaper Habertürk.
According to DWN, Erdogan and the Turkish government are determined to "completely smash this clandestine structure."
"Erdogan is determined to smash Gladio in any case. Because the head of state has — albeit belatedly — realized that NATO seeks to harm Turkey's territorial integrity," the newspaper noted.
At the same time, former head of Turkish intelligence services Bülent Orakoglu argued that NATO's secret structures are active not only in Turkey, but also in the whole Europe.
"There is a force that wants the EU to dissolve. This force is a new form of Gladio, which carries out its operations among the population. I am confident that there is a Gladio structure in Europe which is working towards the dissolution of the EU," Orakoglu said.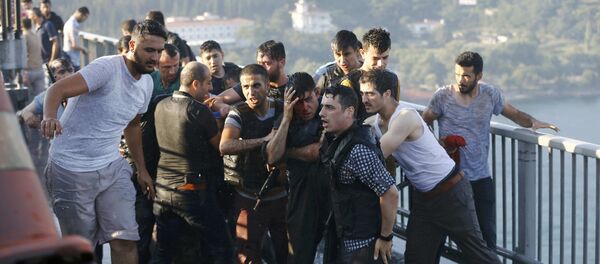 During the Cold War, the United States created secret armies in Europe tasked to organize resistance in case of Soviet invasion. However, these secret armies that belonged to the so called Gladio network also reportedly organized terrorist attacks in the form of so called "false flag operations" to shape the political landscape in accordance with the interests of the United States.
On July 15, an attempted coup took place in Turkey and was suppressed the following day. Over 240 people were killed during the coup attempt and an estimated 2,000 were wounded.
Since the failed coup, Turkey has jailed more than 10,000 people and suspended more than 50,000 judges, civil servants, and educators under a state of emergency in which expressing ideas similar to those of Gulen is considered a crime.