WASHINGTON (Sputnik) – Since 2012, Germany has been the primary destination country for asylum seekers in Europe, receiving 442,000 asylum applications in 2015 alone while Germany and Hungary received 174,000 applications each and Sweden received 156,000, the report added.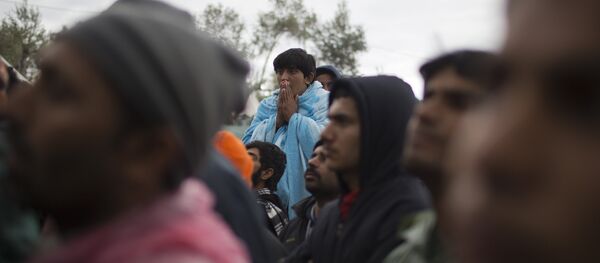 "A record 1.3 million migrants applied for asylum in the 28 member states of the European Union, Norway and Switzerland in 2015 – nearly double the previous high water mark of roughly 700,000 that was set in 1992 after the fall of the Iron Curtain," the report said on Tuesday.
The report was based on an analysis of data from Eurostat, the EU's official statistics agency, PRC said.
"[A]bout half of refugees in 2015 trace their origins to just three countries: Syria, Afghanistan and Iraq. Conflicts, both fresh and long-standing, in each of these states have led to the displacement of hundreds of thousands of people," the report said.