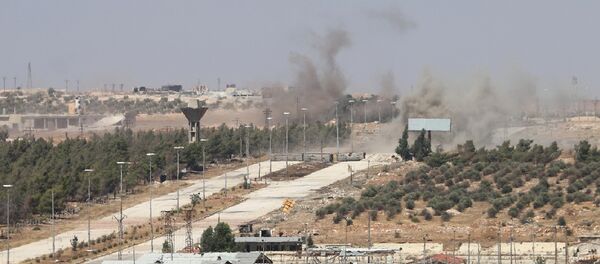 WASHINGTON (Sputnik) — Earlier on Wednesday, Russian Center for Syrian Reconciliation commander Lt. Gen. Sergei Chvarkov stated that the opposition group Harakat Nour al-Din al-Zenki used poisonous gas in Aleppo city.
"I haven't seen those reports," Toner stated on Wednesday. "Obviously…we condemn strongly the use of any chemical weapons, and any credible allegations of their use in Syria we'll investigate."
Chvarkov added that the Russian side had informed US officials about the reports.
The reports came one day after another alleged chemical attack in the Idlib province. According to media reports, dozens of people were affected by toxic gas dropped in the city of Saraqib.
Toner said on Wednesday that the Organisation for the Prohibition of Chemical Weapons (OPCW) would be responsible for investigating any credible reports of chemical weapons use.