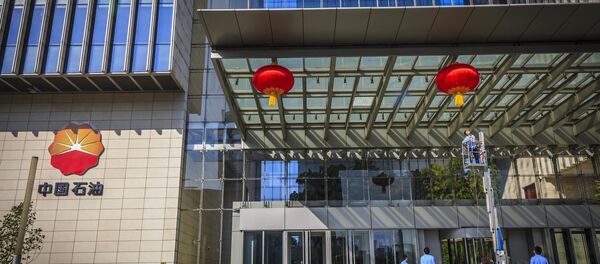 BEIJING (Sputnik) 
–
China may increase annual imports of natural gas to 190-270 billion cubic meters by 2030 as the consumption is expected to grow, China National Petroleum Corporation (CNPC) said Thursday.
"According to our forecast until 2030, the volume of gas imports to China will reach 190-270 billion cubic meter per year. But that's just an estimate," CNPC International Department Director-General Li Yueqiang told reporters in Beijing.
According to Li Yueqiang, China imported some 53 bln cu m of natural gas in 2015, consuming 200 bln cu m during the same period.