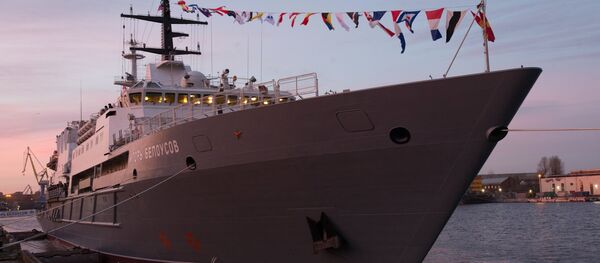 NEW DELHI (Sputnik)
–
The Indian Navy and Russian state arms exporter Rosoboronexport signed a deal worth nearly $300 million to modernize 10 Russia-produced Ka-28 anti-submarine helicopters, Indian Navy spokesman Capt. D.K. Sharma said Thursday.
"The amount is approx 2K Crores for [the] upgrade of 10 Ka-28 ASW helicopters. The helicopters will be fitted with [the] latest sensors, details of which are not available to me… and the job shall be done in 42 months approx," Sharma told RIA Novosti.
The Ka-28 helicopter is an export modification of the Ka-27, designed for anti-submarine warfare missions and capable of docking on various types of ships.
India purchased these helicopters in 1980. According to reports, only four of them are currently suitable for use.