WASHINGTON (Sputnik) – During the Democratic National Convention last week, father of a US Muslim soldier killed in Iraq, Khizr Khan, called Republican presidential nominee Donald Trump selfish and unpatriotic because of his proposals to ban Muslims from entering the country and surveillance of mosques.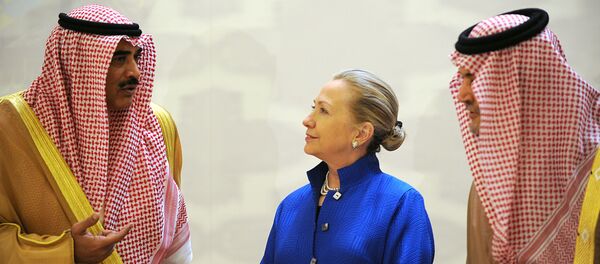 "Mr. Trump was correct when he has stated that Hillary Clinton was and remains an enthusiastic supporter of the 2003 Iraq War," Sheehan, whose son also died in Iraq, said on Thursday. "That was a war whose justification was based on deceit and it killed my son and the son of Mr. and Mrs. Khan."
Trump's rhetoric and proposals are certainly disgraceful, Sheehan added, but Clinton's policies and support of war have been responsible for the deaths of hundreds of thousands of Arabs and Muslims in the Middle East and Northern Africa.
"Which is worse, background checks or mass murder?"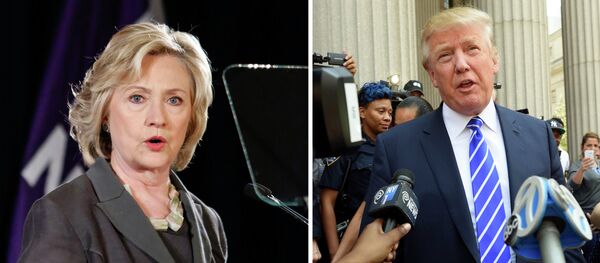 Sheehan's son, US Army Specialist Casey, was killed in action in Iraq on April 4, 2004. US Army Captain Humayun Khan was killed by a suicide bomber in Iraq on June 8, 2004.
"I have enormous sympathy and empathy for the Khan family and am sorry that their grief had to be used by the Democratic Party and attacked by the Republican nominee for president."
Sheehan recalled the personal defamation she experienced by the Bush administration in 2005-8 for her outspoken opposition to their policies in Iraq.
"I have experienced all of this. I was repeatedly personally attacked by the George W. Bush administration and its minions in the press. It is not fun, but I know the Khans have the strength to withstand these attacks, as I did."
Trump has continued his feud with the Khans through Twitter posts and statements, accusing them of attacking him viciously in both the DNC speech and subsequent television interviews.