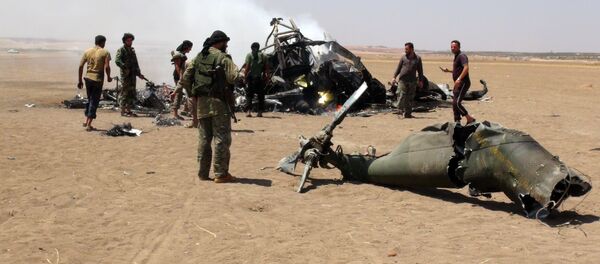 MOSCOW (Sputnik) — Washington's decision not to join the recently launched Moscow-Damascus humanitarian operation in Aleppo reveals the US real goal of supporting insurgency in Syria, Tarek Ahmad, a member of the Hmeymim group of internal Syrian opposition, told Sputnik.
On Thursday, US President Barack Obama expressed his mistrust to the Russian recent actions in Syria saying that they raise "very serious questions." Washington has been unwilling to join the humanitarian relief operation in Aleppo, launched by Moscow and Damascus in late July with US embassy in Syria on Friday claiming that without additional details the United States sees Russian humanitarian initiative in Syria as a demand for the country's opposition to surrender.
"We can, with the efforts from the Syrian government and Russia only, help the civilians alone, without help of the Western countries. But they [Western states] want to give more initiatives for the terrorists to re-start their attacks against Aleppo," Ahmad said.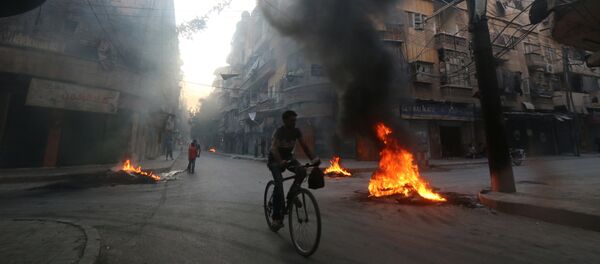 During the Russian-Syrian operation in Aleppo three corridors for civilians to leave the fighting zone and one for militants wishing to lay down arms were established. On July 30, four more humanitarian corridors were opened.
"We see that Western countries, the United States, are upset if we have any success against terrorists. They are helping the rebels and terrorists to make insurgency. The United States, the Gulf States and Turkey are helping the insurgency. We now have no doubts about what they want. Aleppo revealed everything," Ahmad continued.
When launching the operation, Russia offered international organizations working in Syria to join it. Major aid agencies, as well as the Senior Adviser to UN Special Envoy for Syria on humanitarian issues welcomed the Russian efforts, but said more needs to be done to establish ceasefire and open the area for humanitarian access.
"You cannot imagine how people are living inside Aleppo, they are under blockade, they are struggling without water or electricity," Ahmad said.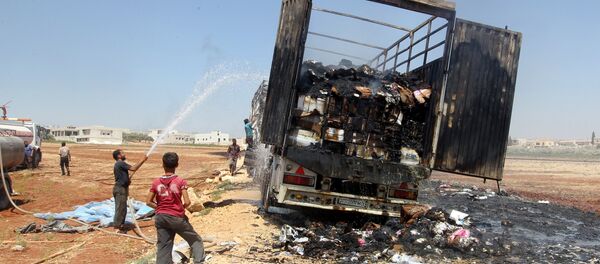 On July 17, eastern districts of Aleppo came under siege by government forces, while fighting in other parts of the city, which is split between government and militant forces, also escalated recently amid the failure of the fragile ceasefire. According to various estimations, up to 300,000 civilians are trapped in Aleppo without access to necessities.
Syria has been mired in civil war since 2011, with government forces loyal to President Bashar Assad fighting numerous opposition factions and extremist groups. On February 27, a US-Russia brokered ceasefire came into force in Syria. Terrorist groups such as Islamic State (IS, also known as Daesh), as well as Jabhat Fatah al Sham (previously known as the Nusra Front), both outlawed in Russia and a range of other states, are not part of the deal.