MOSCOW (Sputnik) – The Ambassador expressed hope that, with the participation of Russia, the Syria talks will lead to the happiness and prosperity of the Syrian people.
"The key players, of course, are Russia and Turkey, among others. Of course this issue has always been on our agenda with our Russian colleagues. I think that it is probably inaccurate and unrealistic to think that the solution to the Syrian conflict is possible without the participation of Turkey and the Russian Federation," Yardim said in an interview with Rossiya-24 TV.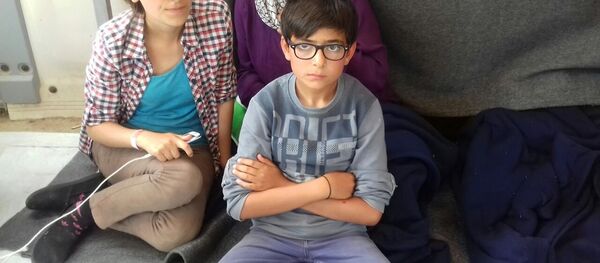 The Geneva talks on Syrian reconciliation were put on hold in early June until the end of the holy Muslim month of Ramadan after the latest round ended in April. On July 26, UN Special Envoy for Syria Staffan de Mistura said he aims to start the next round of intra-Syrian talks before the end of August.
The participants of the UN-mediated talks in Geneva include the Syrian government representatives and three opposition groups — the Riyadh-formed High Negotiations Committee (HNC), the Moscow-Cairo and the Hmeimim groups. At the latest round of talks in Geneva, the HNC walked out of negotiations, citing the continuous fighting in Syria and a lack of progress on humanitarian issues as the reasons behind its decision.
Syria has been mired in civil war since 2011, with government forces loyal to President Bashar Assad fighting a number of opposition factions and extremist groups. On February 27, a US-Russia brokered ceasefire came into force in Syria. Terrorist groups such as Daesh, as well as al-Nusra Front are not part of the deal. Both groups are banned in Russia and a range of other countries.