​"Apparently, this is a bike in deer armor," jokes user @chantetsu, assuming that the sign may be the work of misguided elves from the North Pole. Other users ask who owns the copyright and if they could install a similar sign themselves.
The road sign warning cyclists of a possible collision with a deer aroused great interest among readers of Sputnik as well.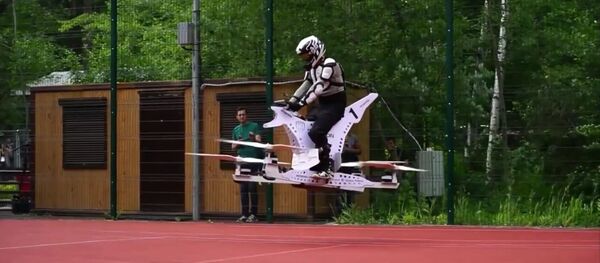 "Terrific! It seems that this is not an official sign, but it really can be often found. Deer are popping up right in front of you at a breakneck pace when you rush on your bicycle. Some deer weigh more than 100 kg, and irreparable harm can be often done to a bike. It is especially frustrating when they throw themselves under the wheels of the bike somewhere in the mountains, regardless of the time of year or day," writes user nettomogura.
According to a representative of the nearby bicycle center, the sign was installed in February 2014. "Since we are a cycling-themed park, we have created an image that would please our guests, and at the same time warn against excessive speed when cycling," the representative told the Japanese media site NLab.