ROME (Sputnik) – In mid-March, Brussels and Ankara agreed on a deal, under which Turkey pledged to take back all undocumented migrants who arrive in the European Union through its territory in exchange for Syrian refugees accommodated in Turkey, on a one-for-one basis. In return, the 28-member bloc pledged to accelerate the Turkish EU accession bid and introduce a visa-free regime between Turkey and the bloc.
"If Turkey opens the gates, it will be something ruinous for entire Europe. International attention and concern should be high," Alfano was quoted as saying by the Repubblica newspaper.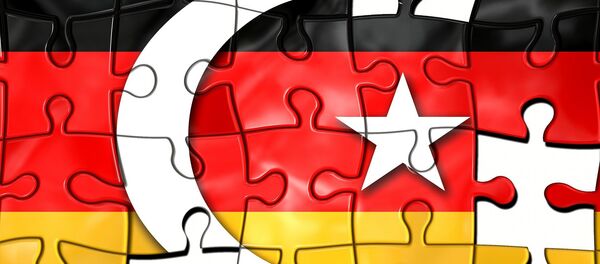 Migration is becoming a "monstrous weapon of pressure," including in diplomatic relations between countries,
Alfano
added.
Europe is struggling to find a solution to a massive refugee crisis, with hundreds of thousands of refugees fleeing conflict-torn countries in the Middle East and North Africa. EU border agency Frontex detected over 1.83 million illegal border crossings in 2015, in contrast to some 283,000 in 2014.