WASHINGTON (Sputnik) — The press release listed Saturday's targets as four "enemy fighting positions" and one "heavy machine gun."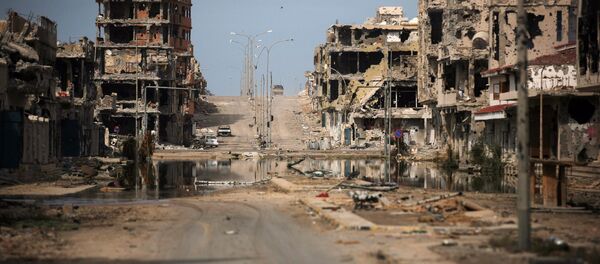 Additionally, airstrikes on Sunday hit a Daesh fighting position, three resupply trucks and two rocket launchers, AFRICOM said, noting that the total number of US airstrikes since August 1 has reached 20.
No strikes were conducted on Friday, according to the release.
On August 1, the United States began a new airstrike campaign at the request of, and in coordination with, the GNA aimed at fighting Daesh militants.
The campaign, called Operation Odyssey Lightning, will allow the GNA to make a strategic advance against the terror group's positions in Sirte, according to the US Defense Department.
Daesh, outlawed in Russia and many countries around the world, gained a presence in Libya in the turmoil following the 2011 overthrow of leader Muammar Gaddafi. Libya has been mired in a civil war since 2014.