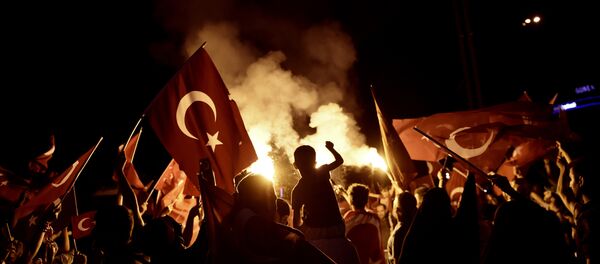 MOSCOW (Sputnik) — Another 6,000 detainees are still being processed, and over 7,600 are under investigation on possible involvement in the coup attempt, Bozdag said in an interview with the Anadolu news agency.
In early August, Turkish Interior Minister Efkan Ala said that there were 25,917 people arrested, of whom 13,419 remained in custody, during the investigation into the July coup attempt.
On July 15, the Turkish authorities said that an attempted coup was taking place in the country. At least 246 people resisting the attempted coup died.
Ankara has accused Muslim cleric Fethullah Gulen and his followers of playing a key role in the coup. Gulen, who has lived in the US state of Pennsylvania since 1999, has denied allegations that he orchestrated the July 15 coup attempt in Turkey.