BRUSSELS (Sputnik) – On July 27, the European Commission recommended that no fines be imposed on Portugal and Spain for missing their 3-percent GDP targets and proposed the Council of the European Union give Lisbon and Madrid additional time to reach the required levels.
"On 8 August 2016, the Council agreed not to impose fines on Portugal and Spain for their failure to take effective action to correct their excessive deficits. It also stepped up the excessive deficit procedure for both countries, setting new correction deadlines and giving notice of measures to be taken," the statement issued on Monday at midnight reads.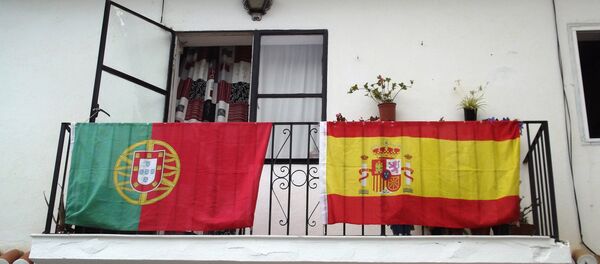 Portugal should correct its deficit by 2016, while Spain — by 2018 at the latest, the Council specified.
"Effective action must be taken by 15 October 2016, and both countries must submit a report by that date," it added.
Spain's 5.1-percent of GDP deficit in 2015 fell short of the targeted 4.2 percent, while Portugal missed its 2.5-percent target with a 4.4-percent deficit.