Greek Prime Minister Alexis Tsipras is said to have invited the leaders of five South-European countries to a conference which will take place on September 9, in Athens, the newspaper wrote citing Greece-based news agency ANA-MPA.
The meeting is aimed at discussing "common" economic, political and institutional challenges, particularly focusing on the EU's austerity policies and migration.
"Athens consciously seeks closer cooperation between the southern EU member states," DWN wrote.
According to the media source, with this move the Greek Prime Minister hopes to ease austerity measures and come out of the current financial crisis.
France, Italy, Spain, Portugal, Cyprus and Malta are expected to attend the conference.
Greece is currently negotiating its way through its third bailout agreement with its creditors. Having had to be rescued a third time, Greece is being given financial support in a series of tranches of money after meeting strict conditions on changes to its fiscal policy.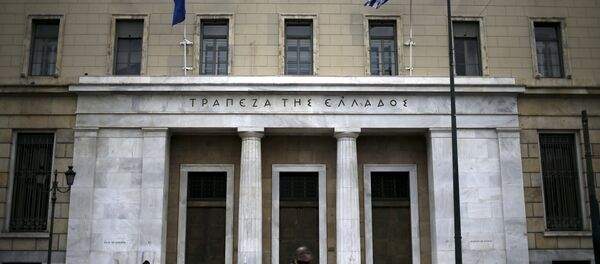 In short, Greece is being called on to make severe cuts to public services, while widening and increasing tax collection and making major reforms to its state pension system. The austerity measures are deeply unpopular and have led to demonstrations and strikes for years.
Earlier in April, Greek Prime Minister Alexis Tsipras and Portugal's Prime Minister Antonio Costa signed a joint declaration in which both classified the EU's austerity policies as "wrong".
"This austerity policy weakens economies and divides society," the two politicians stressed and expressed their dissatisfaction with the EU.