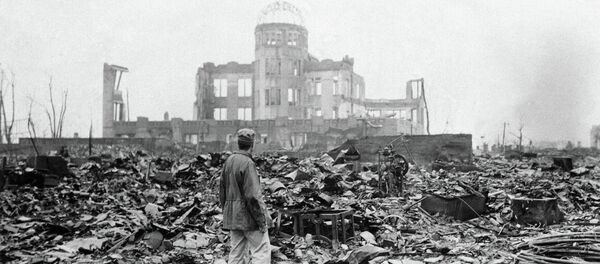 On Monday, Turkish President Recep Tayyip Erdogan met with Russian President Vladimir Putin in St. Petersburg, Russia, with a public goal of reestablishing between the countries diplomatic and economic relations frayed in the wake of a Russian bomber aircraft shot down along the Turkish-Syrian border. At the time, Russia contended that its bomber was over Syrian airspace, while Turkey claimed the aircraft drifted some meters into Turkish airspace for all of 16 seconds.
In the wake of the failed coup attempt against Erdogan, Turkey is now reconsidering that decision, as well as its friends and allies around the world. Erdogan has repeatedly accused the United States, alongside his leading Turkish ministers, of playing an active role in the failed overthrow attempt or sympathizing with coup plotters. The Turkish leader at one point referred to his former ally Fethullah Gulen, now the number one candidate for Erdogan's ire, as only "a pawn."
The United States, for its part, provided no warning to the Turkish regime, if it did indeed know prior to events that there was a threat of overthrow, and had been hesitant to provide an endorsement of the Erdogan regime until it became clear that the government would survive the coup plot.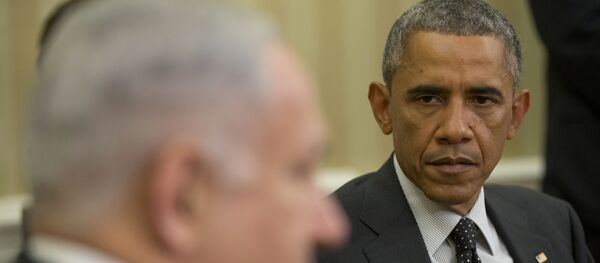 Turkey has similarly received a cold shoulder from European Union member states, who refuse to consider fast-tracking Ankara's accession into the EU or providing visa-free travel to its citizens, citing what they view as the Erdogan regime's human rights violations in the post-coup attempt purge that has led to the arrest of some 18,000 soldiers and judges and the firing of nearly 100,000 people for purportedly sympathizing with the coup from all sectors of civil service.
Scorned by those he once considered his closest foreign allies, facing growing hostility from neighbouring states for supporting the US-led effort against Assad in Syria, and dealing with the difficult aftermath of conducting society after an attempted government overthrow, Erdogan now looks to Russian President Vladimir Putin as perhaps his last resort.
On Monday, Loud & Clear's Brian Becker sat down with security analyst Mark Sleboda to discuss the implications of the thaw in relations between Turkey and Russia, as well as what can be expected from a meeting between Putin and Erdogan.
​"Well, it would be false to say that it is without significance, but I think that the press in both Turkey and Russia and to some extent the West, are blowing this out of proportion," said Sleboda. "I think that the best that can be expected, not only out of this meeting, because this is only the beginning of a process, would be the restoration of ties between the two countries — something approximate to what it was before last November, when Turkey shot down a Russian plane along the Syrian-Turkish border, but not quite to that same level."
Does Putin have the upper-hand as Erdogan has become scorned by the West?
"It has to be remembered that for a long time now, and particularly in the beginning years of Erdogan's regime in Turkey, Ankara has had a policy of no problems with their neighbors, peace abroad and peace at home was their mantra," said Sleboda. "However, as a result of Turkey siding with the US, Saudi Arabia, and the EU in the attempt to overthrow the Syrian government with this proxy war, they have managed to alienate everyone, all of their neighbors, their partners in NATO, the EU, and Russia, who was an important economic partner."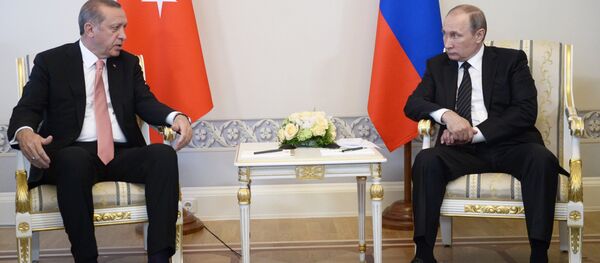 "Erdogan was already seeking to improve relations with Russia before the coup took place, as well as Israel and Egypt. But there can be no doubt that after the coup these plans were vastly accelerated."
"I don't think the West had a direct hand in orchestrating it, as Erdogan himself and members of his party have put out or insinuated, not very subtly, but I believe the West knew about it, and while it was going on they stood back and didn't provide the assistance to a NATO member, as they have done in previous coups of Turkey," said Sleboda. "They stood back to see what would happen before they very belatedly announced their support for Erdogan's government."
"Erdogan finds himself in a much tighter place now."