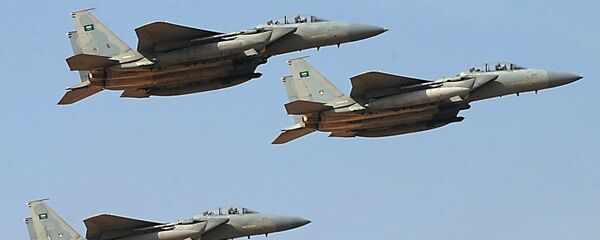 10 August 2016, 14:36 GMT
MOSCOW (Sputnik) — The ministry added there the political dialogue between the conflicting Yemeni parties remained the only way out of the crisis.
"Moscow urges the parties to the conflict in Yemen to adhere to the previously announced ceasefire and return to the talks under the UN auspices," the ministry said.
The ministry noted an increase in the number of airstrikes on the part of the coalition led by Saudi Arabia, which also affect civilian targets. The ministry also recalled ballistic missiles launches from Yemen towards Saudi border areas.
Yemen has been engulfed in a military conflict between the government headed by Abd Rabbuh Mansur Hadi and Houthi rebels, the country's main opposition force. The Houthis are backed by army units loyal to former Yemeni President Ali Abdullah Saleh.
Since March 2015, the Saudi-led coalition of mostly Persian Gulf countries have been carrying out airstrikes against the Houthis at Hadi's request despite a ceasefire agreed shortly before.
The UN-brokered talks to end the Yemeni conflict started in Kuwait on April 21. The talks ended on Saturday, with the government and Houthi rebels failing to come to an agreement. According to UN Special Envoy for Yemen Ismail Ould Cheikh Ahmed, the parties are expected to return to the negotiating table no sooner than in a month.