MOSCOW (Sputnik) – Turkish President Recep Tayyip Erdogan said that the United States must make a choice between Ankara and a movement led by US-based dissident Muslim cleric Fethullah Gulen, known as Fethullahist Terrorist Organization (FETO) in Turkey.
On Wednesday,  Ilnur Cevik, chief adviser to the president, told Sputnik that Ankara has no intention of ever closing the Incirlik airbase, from which US planes fly anti-Daesh missions, and will continue to cooperate with the United States.
"Sooner or later the US will make a choice. Either Turkey or FETO," Erdogan said in a speech in Ankara on Wednesday, as quoted by the state-run Anadolu Agency. "Either the coup-plotting terrorist FETO or the democratic country Turkey. It has to make this choice."
The president added that he sees no difference between the Daesh jihadist group, banned in Russia and some other countries, and FETO, designated as a terrorist group in Turkey.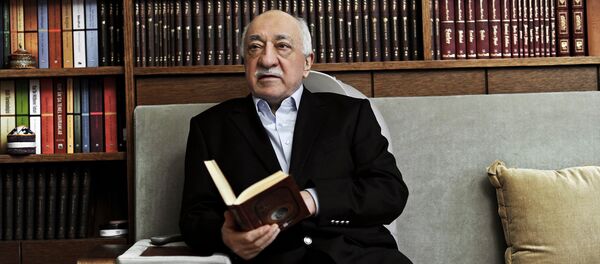 Ankara has accused Gulen and his followers of playing a key role in the
July 15 attempted coup
, which claimed lives of over 240 people.
Turkey has repeatedly asked the United States to extradite Gulen. The cleric, who has been living in the US state of Pennsylvania since 1999, has denied the allegations that he orchestrated the coup attempt.