Thomas Bouhail, a retired French gymnast who brought his country a silver medal at the Beijing Olympics in 2008, has become the coach of the French national team in gymnastics. Working as an analyst on the live gymnastics coverage during the Rio Olympics, Bouhail commented on the happy faces of Japanese competitors after the performance:
"They are smiling like cartoon characters; they look like a bunch of little Pikachus."
​This phrase sent the media and social networks into a frenzy; however, oddly enough, the outcry was caused mainly in France.
For example, French magazine VSD wrote that such remarks cannot be made by a coach, although Thomas' intentions were clearly inoffensive and perhaps he just wanted to make a nod to the Pokémon GO fans.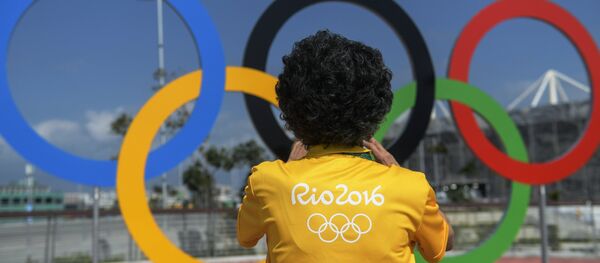 The Superior Council of Audiovisual of France (Conseil Supérieur de l'Audiovisuel) has already received several complaints from anti-racist organizations, such as the Representative Council of Black Associations, and proceeded to the linguistic analysis of the commentator's words on the presence of discriminatory motives.
Interestingly, the incident did not cause such a tumult in Japan. Major Japanese media simply paraphrased the reports of news agencies like AFP without adding anything new.
Japanese users of social media were mostly puzzled by the inflated hype:
"Looking from any side, I can't see any discrimination. Though I don't like Pokemon GO," wrote Masayuki Shirane.
"Is this real discrimination? This is a cute comparison," commented Haruna Terashima.
Some Japanese Twitter users appreciated Bouhail's emotional remark:
"Small Pikachus, hahaha! How cute"
小さなピカチュウwwwwwwwwかわいいでチュぅwwwwwwwwwwwwwwwwwwwwwwwwwwwwwwww
フランスまぢレベル高

— ゆりり (@35Knmm) 11 августа 2016 г.
​"Why is everyone so against these Frenchman? Pikachus are pretty"
フランス人の解説者が体操の日本人は小さなピカチュウと発言してフランスで人種差別だと炎上して黒人協会代表委員会もこれはあかんで〜と動いてるらしいけど何がダメなの?ピカチュウかわいいやん…

— ねも@宅浪 (@nemowseda) 9 августа 2016 г.
​And someone even continued the announcer's joke:
"If the standard-size Japanese women are "the little Pikachus," how big would the full-size Pikachus in France be?"
小さなピカチュウと表現するということは人間をピカチュウより小さいと認識しているものと思われるが、フランスのピカチュウは一体どんなサイズなのか。

— 既読@カクヨムでニャクザ休載中 (@book_floor) 10 августа 2016 г.