Turkish President Recep Erdogan's visit to St. Petersburg, Russia, has marked a new era in Russo-Turkish relations.
"The latest visit will take all our contacts to a new level. It was the most important visit in the past few years," Turkish Ambassador to Russia Umit Yardim told reporters on Thursday.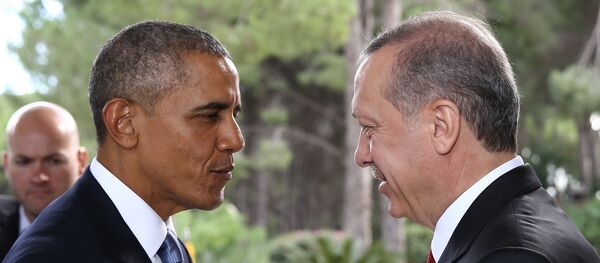 As Moscow and Ankara are taking steps to mend their relations which deteriorated dramatically after Turkish F-16s shot down the Russian Su-24 jet in Syrian airspace back in November 2015, the West is signaling its growing concerns about the Russo-Turkish rapprochement.
Citing Tom Graham, former National Security Council adviser on Russia and managing director of Kissinger Associates, The Wall Street Journal notes that "though Turkey is a NATO ally, defending it takes on a 'different context' if it becomes 'an increasingly authoritarian state that, moreover, is cozying up to Russia'."
Meanwhile, European officials regard Ankara's recent moves as an attempt to demonstrate that Turkey views Russia as an alternative to the EU, the media outlet continues.
However, according to an unnamed senior EU official, in the long run Russia and Turkey's interests "don't converge at all, especially on Syria, but also on the economy and energy."
"That's why it's important we keep our channels to Ankara open," the official stressed as quoted by the media outlet.
In general, Western leaders believe that Ankara "will remain a firm ally of the West."
As Ibrahim Kalin, a spokesman for the Turkish President, remarked on Wednesday, "Turkey remains one of NATO's strongest members, our [Turkey's] ties with Russia would not cast a shadow on that."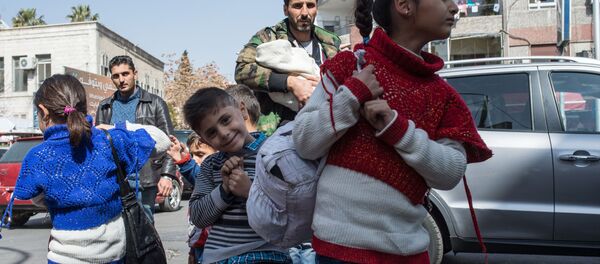 Simultaneously, Moscow and Ankara are boosting their bilateral relations and reviving their energy initiatives, most notably,
the Turkish Stream gas pipeline
and the Russian-Turkish
Akkuyu nuclear power plant (NPP) project
.
In addition, the two countries are currently working on a "reliable mechanism" to deal with Syria crisis settlement, according to Turkish Foreign Minister Mevlut Cavusoglu.
Speaking to Svobodnaya Pressa, Russian political analyst DPhils Alexander Tsypko stressed that normalization of relations between Moscow and Ankara is an important condition for international stability in Eurasia.
"Normalization of Russo-Turkish relations is not somebody's whim, but an objective condition for stability in international relations; it is also well-known that Turkic-speakers amount to 20 percent of the Russian population," Tsypko pointed out.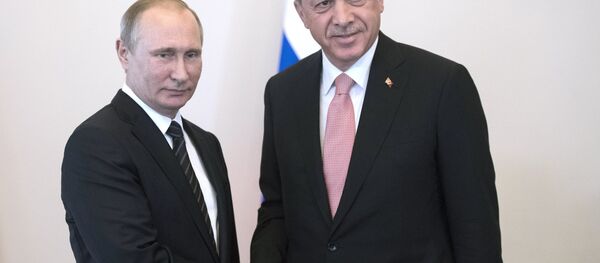 10 August 2016, 14:30 GMT
Although there are some differences of opinions between Russia and Turkey on Syria, Moscow and Ankara are "destined" for neighborly relations, especially in light of NATO's eastward expansion, the political analyst noted.
At the same time, Ankara's Russian pivot demonstrates Turkey's disenchantment with the West. 
In his interview with Sputnik political analyst Erel Tellal called attention to the fact that the failed military coup in Turkey has accelerated the Russo-Turkish rapprochement. The Turkish President "opted for a pivot to Russia when he did not receive the backing from the West he was hoping for following the coup attempt," Tellal underscored.
For his part, Turkish journalist Melih Altinok of Daily Sabah put it more straightforwardly:
"Internalizing the assumption that Turkey is obliged to ally with the West, the West has never considered Turkish-Western relations as between equals. The West looked down on the momentum of Turkey's transformation and resorted to double standards. It violated many agreements, including those on Cyprus, visa-free travel, firearms and trade quotas," Altinok stressed.
Referring to the West's concerns regarding the Russo-Turkish rapprochement Altinok continued:
"Consequently, the colonialist mindset remaining from the previous century should not be so sure that Ankara will always turn to the West — even at desperate times and despite the West undermining Turkey. After all the difficulties, Turkey has learned to swim on its own. So, the country can swim in any direction it wants."
Turkish columnist Merve Sebnem Oruc echoes Altinok in her opinion-piece for Daily Sabah:
"Turkish society is fed up hearing at every turn that Turkey might not be a part of the EU, especially when it is related to Turkey's internal matters, sovereignty and security concerns. Turks no longer have the ambition to join the EU, which is actually now on the brink of disintegration anyway," Oruc emphasized.
On the other hand, "it is not something new for the American media to threaten Turkey with its NATO membership," she noted.
"Let us leave aside childish blackmail and talk straight. Turkey is more important for NATO than NATO is for Turkey," the Turkish columnist underscored.
"Today, there is fear in Western capitals as NATO-member Turkey could be drawn closer to Russia than ever before, but to be honest, it is not Turkey's fault," Oruc concluded.