The failure of the Turkish coup attempt in mid-July has strengthened the Erdogan government's grip on political power, leaving Turkey's European and American allies nervous. In fact, political analyst Salman Rafi Sheikh argues that the move has effectively "enabled Erdogan to send a chilly warning to the West…paving the way for a possible shift away from the EU and the US to Russia."
In his analysis of the shifting geopolitical situation, published by New Eastern Outlook, the journalist recalled that last week, Council of Europe Secretary General Thorbjorn Jagland "arrived in Turkey to work out the fractured bond [between Ankara and] the EU."
It was very significant, Sheikh noted, that Jagland had arrived in the country just ahead of Erdogan's meeting with Russian President Vladimir Putin. "It is also important to note that this is, so far, the only official visit from the West since July 15, and is a strong indication of the fact that EU officials and diplomats are worried and are 'watching warily' the Turkish-Russian rapprochement."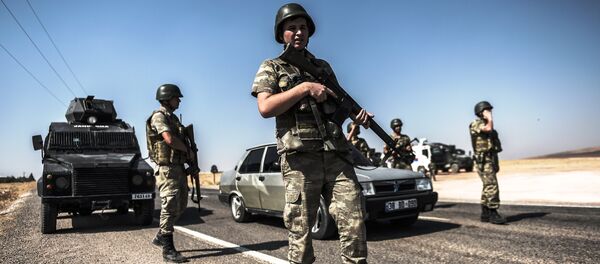 12 August 2016, 10:46 GMT
According to the analyst, that rapprochement "is not merely rooted in ending the Syrian conflict; it is equally, and perhaps more, about [the] possible gas pipeline project Turkish Stream," an agreement which the analyst recalled is not just about ensuring Turkish energy security, but about the country's possible role as a crucial transit country for Russian energy supplies to southern Europe.
"It is this particular development, rather than the question of keeping Turkey as a 'key NATO country', that led [Jagland] to issue a public apology for not being 'quick' enough to understand the crisis in Turkey," the journalist suggested. "The reason for this particular –and suddenly changed –approach of the EU is the wider geopolitical implication of the gas deal between Turkey and Russia, and the fact that Russia will acquire a strong foothold in Europe" through such a deal, he added.
Washington and Brussels have long attempted to minimize European countries' dependence on Russian energy supplies, Sheikh recalled. "As such, were Turkey to become a transit [territory] for Russian gas, this project would almost [certainly] kill the trans-Caspian gas project that virtually bypasses Russia and reaches Europe directly. Furthermore, the agreement will also render Ukraine almost meaningless for the supply of gas from Russia to Europe. Hence, the West would lose the 'Ukrainian excuse'" for continued sanctions against Russia.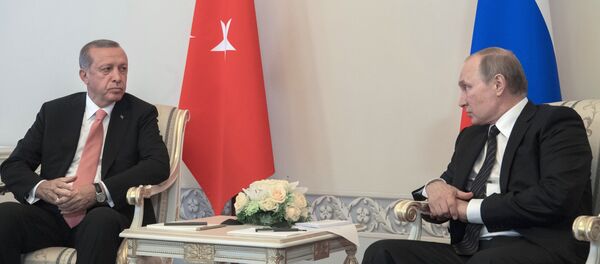 11 August 2016, 12:11 GMT
Ankara, meanwhile, would also benefit from the project, with the Turkish Stream "not only add[ing] to Turkey's own energy security, but enhanc[ing] Turkey's importance for Russia in its geo-strategies…[and] enabl[ing] it to position itself as an energy hub for Europe (which becomes a trump card for Turkey's tortuous accession negotiations with the EU)."
At the same time, Sheikh suggested that "against a wider geo-political context," the Turkish Stream "would also render the whole Syrian crisis meaningless." This, according to the analyst, has everything to do with the fact that the brutal war in that country began immediately after Damascus refused to accede to Qatari plans to lay a pipeline via Syria to Europe. This, the journalist recalled, is what led "to the 'regime change' agenda to overthrow [Bashar Assad], the emergence of ISIS and other terror groups, and umpteen loss of life and property in the Middle East." Effectively, a Russian-Turkish energy agreement via the Turkish stream would render Qatari ambitions futile.
"Against this context, the rift between Turkey and Russia was of utmost importance for Western interests to remain secure – and to make sure that Europe's dependence upon Russian gas does not exceed a certain point."
Ultimately, Sheikh suggested that Turkey's already existing dependence on Russian energy, combined with Moscow's ability to provide "decisive help in preventing the creation of a Kurdistan enclave on its borders," makes an alliance of sorts between the two countries only natural.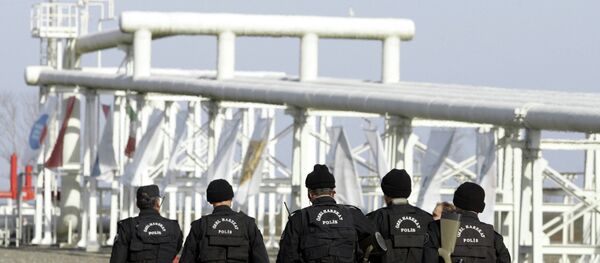 10 August 2016, 16:26 GMT
In any case, Sheikh suggested that in moving toward Moscow, Ankara is trying to ensure that the West can "no longer…materialize its economic and strategic interests in the Middle East and beyond without Turkey playing a pivotal role in it. Hence, Erdogan's message to the West [is:] 'mind your own business' while Turkey minds its own and prepares for a big leap forward toward Russia."
For their part, Russian analysts are hopeful in the prospects for a genuine reset of Russian-Turkish relations, but emphasize the necessity for concrete political and economic agreements, rather than flowery promises. 
Commenting on President Erdogan's Wednesday 'ultimatum' to the US, where the Turkish leader said in no uncertain terms that Washington must 'choose' between Turkey and the US-based Turkish cleric Fethullah Gulen, who Ankara believes to be behind the July 15 coup attempt, Russian experts suggested that the Turkish president has finally come to understand the true face of his US partners. 
Speaking to the independent online newspaper Svobodnaya Pressa, Moscow-based political scientist and sociologist Alexander Shatilov suggested that what Erdogan experienced was a "geopolitical shock, having found out that the Western countries with which he cooperated had helped to organize a revolt against him."
"And it's likely that the rebellion would have resulted in the Turkish president's physical annihilation. This helps to explain the tough statements Erdogan is making," the expert added.
Pointing out that he does not believe in a complete rupture in Turkish-US relations, in spite of the cooling of relations, Shatilov noted that Moscow, for its part, must do everything it can to benefit from the current situation. 
"We cannot allow ourselves to be fed empty promises. If Erdogan is ready for economic cooperation, let him make specific proposals, backed up by documents and guarantees. Let him stop supporting the terrorists in Syria once and for all. If we allow things to drag on, the West will gradually reel Erdogan back in, and Russia will not get any benefits from this situation," the analyst emphasized.