MOSCOW (Sputnik) — Frontex specified that Nigerians and Eritreans accounted for the majority of migrants to the country.
"The number of migrants arriving in Italy in July increased to almost 25,300, up 12% when compared to the same month of 2015. This [increase] brought the total number of migrants detected in the Central Mediterranean to nearly 95,000 in the first seven months of 2016, in line with the figure from last year," the press release reads.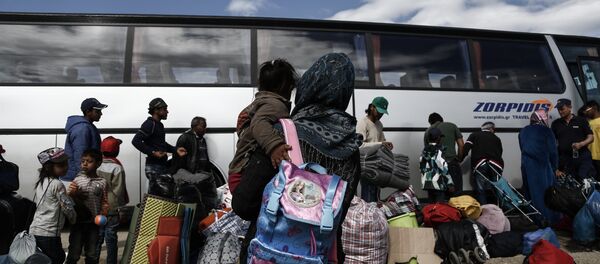 12 August 2016, 13:07 GMT
At the same time, the number of migrants arriving to the Greek islands has reduced dramatically with only 1,800 people detected in the Eastern Mediterranean in July, a decrease of 97 percent compared to the same period last year.
Syrians followed by Pakistanis and Afghans constituted the majority of migrants in that area of the Mediterranean.
Some 76 percent of migrants who make it to Italy via the Central Mediterranean Route report been exposed to human trafficking and other exploitation while journeying from North Africa to Europe, according to a survey published by the International Organization for Migration (IOM) on Friday.
"The recent findings – which are the first from new efforts in Italy to monitor migration flows through North Africa – provide strong evidence of predatory behaviour by smugglers and traffickers and the kinds of enabling environments within which trafficking and associated forms of exploitation and abuse thrive," the IOM said in a statement.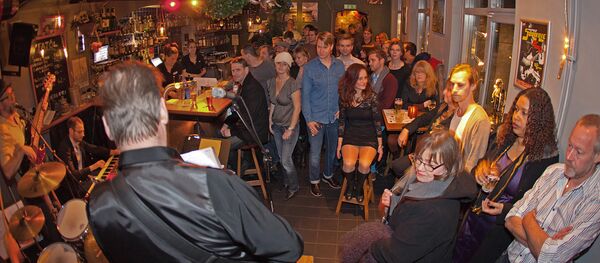 11 August 2016, 09:29 GMT
Interviews with almost 1,400 migrants conducted from June 24 to August 3 revealed that the majority of cases of exploitation, including not receiving agreed payment for work, being kidnapped and tortured, were recorded in Libya, according to IOM.
The survey also showed that reports of abuse, exploitation or human trafficking on the Central Mediterranean Route are seven times higher than on the Eastern Mediterranean Route.
According to IOM, about 5 percent of those surveyed also spoke of migrants being offered cash, predominantly Libya and Egypt, in exchange for blood, organs or body parts.
Europe has been beset by a massive refugee crisis, with hundreds of thousands of undocumented migrants fleeing crisis-torn countries in the Middle East and North Africa to escape violence and poverty. The EU border agency Frontex detected over 1.83 million illegal border crossings in 2015, in contrast to some 283,000 in 2014.