On Wednesday, Russia's Federal Security Service (FSB) announced that it had dismantled a spy ring in Crimea organized by the Ukrainian Defense Ministry. The suspects were accused of preparing acts of sabotage and terrorism against elements of the peninsula's infrastructure. The story caused further outrage in Russia due to the fact that two Russians – an FSB officer and a soldier, were killed in the operation to arrest the saboteurs.
On Friday, Russian Prime Minister Dimitri Medvedev addressed the possibility of Russia breaking off diplomatic relations with Ukraine after the foiled terrorist incident, saying that Moscow "wouldn't want the situation to end like that," but that the Russian president may be forced to do so if no other options remain open.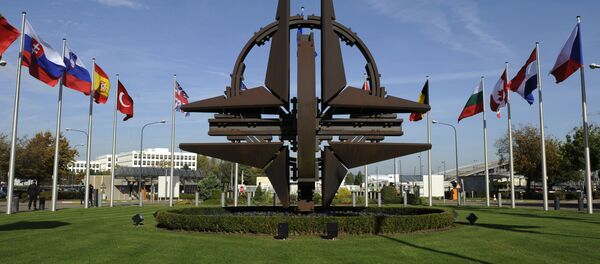 12 August 2016, 19:01 GMT
"I can only express regret once again…that this sort of activity is approved by the leadership of a country that is so close to us, despite the fact that we currently have complicated relations. This is very unfortunate both for our country, and especially for the people of Ukraine, who are being distracted from domestic problems through such terrorist acts," Medvedev
said
.
Commenting on the situation, Mikhail Pogrebinsky, the director of the Kiev Center of Political and Conflict Studies, told Russian news agency RIA Novosti that Moscow and Kiev have entered a historically unprecedented period of tensions.
"This never happened in all the two and a half years" since the Maidan coup, the expert recalled. "This is due not only to the fact that someone was preparing a terrorist attack [in Crimea], but also to the reaction to it by the Ukrainian leadership, which has only further aggravated the situation."
Specifically, Moscow is incensed by Ukrainian President Petro Poroshenko's dismissal of Russia's charges, and Kiev's decision to put military forces near Crimea and Donbass on high combat readiness.
© Photo : FSB
Explosive devices and ammunition found during the detention of Ukrainian saboteurs detained by the Russian Federal Security Service in Crimea. Still from a video courtesy of the FSB Public Relations Center.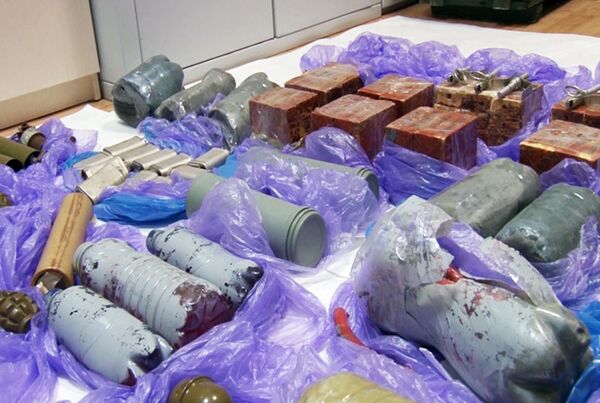 Explosive devices and ammunition found during the detention of Ukrainian saboteurs detained by the Russian Federal Security Service in Crimea. Still from a video courtesy of the FSB Public Relations Center.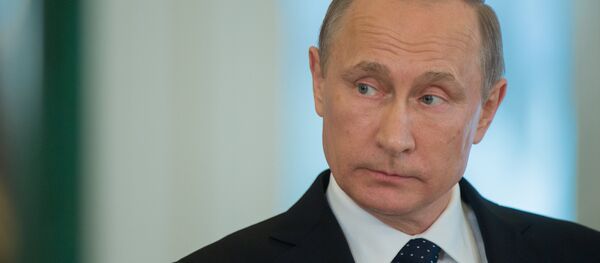 11 August 2016, 08:02 GMT
On Wednesday, President Putin also
said
that holding another meeting on peace in Ukraine's war-torn Donbass region would be "pointless" in a situation where the Ukrainian government appears to be actively supporting sabotage and terror in Crimea. 
Pogrebinsky suggested that "if this situation continues, perhaps there will be no other option [for Moscow] but to break off diplomatic relations. In general, such actions take place as a last resort."
At the same time, the analyst warned that a rupture in diplomatic relations would entail serious sanctions by Russia against Ukraine, which would threaten the Ukrainian state's very survival.
For his part, veteran Russian political commentator Vitaly Tretyakov warned that there is every indication that Kiev's latest provocation in Crimea will not be the last. In an op-ed for the independent Russian internet newspaper Svobodnaya Pressa, the expert laid out his thoughts on the situation.
"Why would Ukrainian saboteurs find the need to break through into Crimea? Was it to disrupt the holiday season? That's stupid. Perhaps it was meant to frighten local residents? I think even the followers of Bandera understand that this action would cause only more hatred for the regime in Kiev. Was it meant to distract Ukrainians from their current plight? For that it would be necessary to take over all of Crimea. And the chances of a major success for this poorly trained commando operation were minimal."
According to the expert, the only effective motive, "if we cross out the possibility of blind insanity, was to provoke something out of Russia. What that could be is not difficult to guess, nor is the answer to the question of who stands to benefit."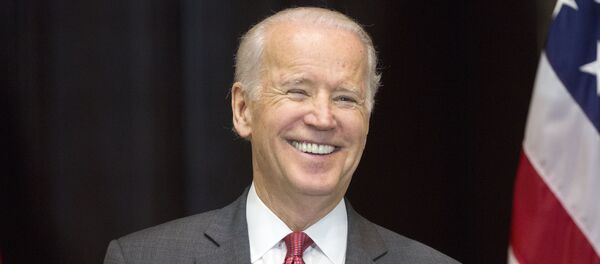 12 August 2016, 20:25 GMT
Tretyakov believes that there are forces inside Ukraine that are actively trying to provoke Russia into starting a military operation against the country, which would allow Washington to present Americans and the US's European allies with the image of "Putin the aggressor" which the 'civilized nations' of the world must unite to stop.
Further provocations are likely to be attempted between now and September, the analyst suggested. "Their success" (in getting a response out of Russia) "would help Hillary Clinton convince voters that Russia is the aggressor, and that she is the only one who can save America from this aggressor. And US allies need a reason to demonstrate solidarity with the US, that is with Obama – and the candidate he is supporting in the US presidential election."
As for the Ukrainian president, Tretyakov argued that "he's not in the game at all…The EU isn't in the game either, and is uninformed about what's going on. Washington does not inform its European allies about anything. Poroshenko is hysterical – he doesn't know precisely what's going on either, except that a decision has been made to sacrifice him, however events may turn out."
Therefore, the analyst noted, whatever happens next, Moscow must react calmly, and resist a drastic response.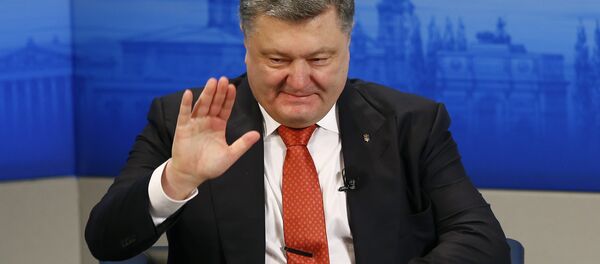 11 August 2016, 18:31 GMT
For his part, Moscow State University politics professor Andrei Manoilo
said
that he believes that Kiev understands perfectly well what's going on, and that Moscow's talk of breaking off relations is actually meant as a message to Kiev's Western partners as much as to Kiev itself.
"Moscow is trying to make clear that its patience is running out – that it has actually run out already. If the situation continues to develop in this way, Russia will respond appropriately, with tough measures," the analyst said. And the warning is directed as much at Kiev's Western patrons as it is to Kiev itself, Manoilo emphasized, in a situation where Washington and Brussels are already experiencing severe 'Ukraine fatigue'. 
The US in particular is looking to make an exit from the disastrous situation in Ukraine, the analyst argued, and therefore Kiev, which understands this perfectly well, "is starting to act more aggressively, to try to remind Washington that they are in the same boat…But the Americans don't want to be held responsible for the Ukrainian government's actions, [including] the attempted terrorist attacks in Crimea. I am convinced that Washington did not know, or at a minimum, did not sanction, these actions."
Ultimately, Manoilo said that he is hopeful that Moscow's warnings will convince the US and Europe to put more serious pressure on the Ukrainian leadership — and to force it to fulfill its obligations under the Minsk agreement on peace in the Donbass.