MOSCOW (Sputnik) — Ten minors were killed and another 28 were injured in an airstrike on a school in north-west Yemen carried out by a Saudi-led coalition, Medecins Sans Frontieres (Doctors Without Borders, or MSF) said Saturday.
"Final number of injured from Haydan school is 28 & 10 deaths," MSF wrote in its official Twitter account.
​All children affected by the airstrike on a town in the Saada province were between 8 and 15 years old, the organization added.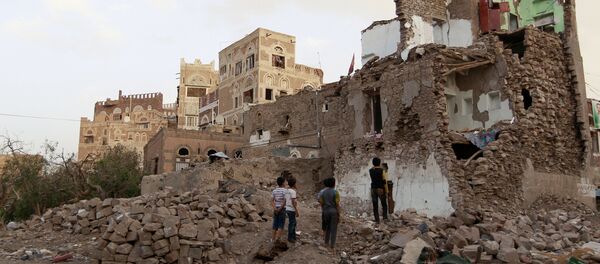 Since 2014, Yemen has been engulfed in a military conflict between the government and the Houthi rebels. The Houthis are backed by army units loyal to former Yemeni President Ali Abdullah Saleh.
Since March 2015, the Saudi-led coalition of mostly Persian Gulf countries has been carrying out airstrikes against the Houthis at the Yemeni president's request.