This week Republican nominee Donald Trump caused an uproar by insisting that his Democratic rival former Secretary of State Hillary Clinton and her former boss President Barack Obama "founded ISIS" – a charge that led to an counter assault by Hillary surrogate Sen. Claire McCaskill (D-MO) on Sunday who levelled a mirror accusation against Trump and Russian President Vladimir Putin.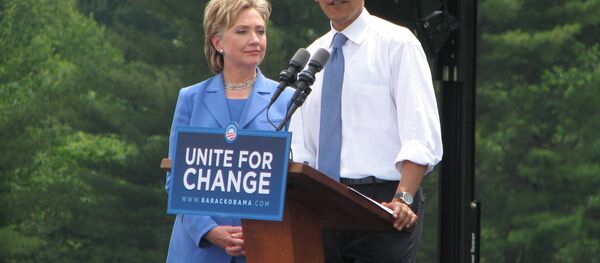 13 August 2016, 18:57 GMT
While a Pentagon memo supports the allegation that in 2012 the United States was willingly aiding al-Qaeda in Iraq and the Islamic State of Iraq (ISI) that subsequently metastasized into Daesh, the more immediate conflict of interest in Washington's foreign policy in the Middle East is the support of the current so-called "moderate rebels" opposing Assad who, by their own admission on social media, are led by al-Nusra Front.
Al-Nusra Front, who just changed their name to the Syrian Conquest Front and renounced affiliation with al-Qaeda, with the open acceptance of the terror network, in a bid to garner new support from the West were the leading force in the surprise bid to break the Syrian government's siege in Aleppo.
"Whatever leverage the US had with the moderate opposition diminishes by the day, especially as Nusra basically led the offensive," said Muath al Wari, senior analysts at the center-right Center for American Progress and a former official in the United Arab Emirates.:How can moderate opposition forces cooperate with the US while it, along with Russia, bombs the very Nusra that broke the siege of Aleppo?"
The predicament has been longstanding for Washington who has knowing provided advanced weaponry to the "moderate" opposition, but not directly to al-Nusra which the United States considers to be a terrorist organization as a now de facto al-Qaeda affiliate. 
Washington has provided weapons and aid, however, to other members of the umbrella Army of Conquest which includes al-Nusra but also Ahrar al-Sham, Ajnad al-Sham, and Jaysh al-Sunna knowing full well that these fighters coordinate, cohabitate, and share weapons.
US Ambassador to the UN Samantha Power is undeterred by these battlefield realities advocating for more support to combat the Assad regime saying at a crisis meeting this week that "if the fighting continues, it is conceivable that civilians on both sides of Aleppo could be cut from the basic assistance they need."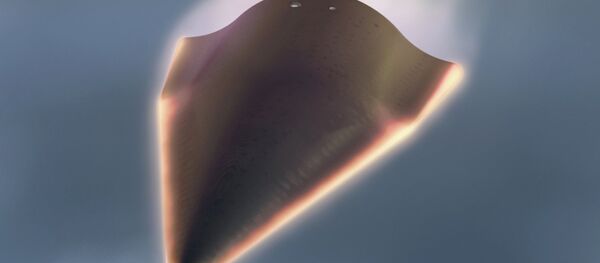 13 August 2016, 18:49 GMT
Perhaps embodying the confusing about face of America's foreign policy in Syria was when a member of the press, CNN's senior international correspondent Clarissa Ward, testified before the UN Security Council on the situation in Aleppo that "the only ones who have emerged as heroes on the ground… are the Islamist factions, even to those who hate fundamentalism."
There are a few things that Ward said in her testimony that even a befuddled audience can agree with though recalling references by a doctor to Syria as an "apocalyptic wasteland" and saying that "this is what hell feels like and there is no way it can get any worse than this." 
The situation in Syria is indeed a dire one with vexed allegiances and distorted realities with the only thing that anybody can know for certain being that "there are no winners in Aleppo."