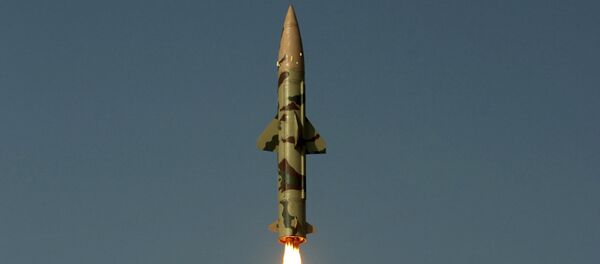 12 August 2016, 18:26 GMT
NEW DELHI (Sputnik)
–
India welcomes dialogue with Pakistan but demands that Islamabad put an end to its support of terrorist organizations, Ministry of External Affairs spokesman Vikas Swarup said.
"India would welcome a dialogue on contemporary and relevant issues in India-Pakistan relations. At this time, they include a stoppage of Pakistani support for cross-border terrorism, infiltration of terrorists like Bahadur Ali, incitement to violence and terrorism across the border, parading of internationally recognized terrorists like Hafiz Saeed and Syed Salahuddin, and sincere follow up on the Mumbai attack trial and the Pathankot attack investigation in Pakistan," Swarup wrote on his Twitter page on Saturday, responding to the initiative of Sartaj Aziz, Pakistan's prime minister's adviser on foreign affairs, to hold negotiations on the situation in Kashmir.
Relations between India and Pakistan have been strained since 1947 when both states were founded. British India, according to the Indian Independence Act, was divided into two parts on the religious basis – India and Pakistan. However, the act left space for local leaders to choose whether they want to join India or Pakistan, which resulted in the decision of the Hindu ruler of Kashmir, mainly populated by Muslims, to join India. The dispute over Kasmir resulted in several full-fledged wars, as well as a number of local military conflicts between India and Pakistan.
In July, relations between India and Pakistan deteriorated again amid a new surge of clashes in the Indian state of Jammu and Kashmir with protesters demanding more autonomy or even independence for the region. In late July, Pakistani Prime Minister Nawaz Sharif made a statement claiming that Kashmir would one day join Pakistan, which was strongly condemned by New Delhi.