French energy giant EDF has been working on building a new nuclear power station at Hinkley Point, in south west England for years. It was initially invited to put forward its proposals in 2012, but its startup has been delayed because of financing and technological problems.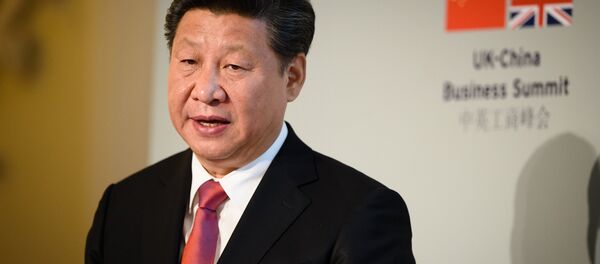 EDF finally gave the financial approval at a board meeting on July 28 and its chief executive Vincent De Rivaz had been due sign documents and hold a press conference in England, July 29. The project's Chinese backers — financing a third of the constructions costs — had also been expected to attend.
However, in a surprise move, British Business, Energy and Industrial Strategy Secretary, Greg Clark said the government would postpone a final decision on the project. The decision angered China, whose news agency Xinhua saying it would "stain" Britain's credibility as an open economy and "might deter possible investors from China" in the future.
Last week Greg Clark said Hinkley showed UK was "open for business". Now he needs more time to think it through… https://t.co/8g2MGGHPLL

— Robyn Wilson (@CNRobynWilson) July 29, 2016
​The decision came less than a year after — then — Chancellor George Osborne told a meeting at the Shanghai Stock Exchange:
"Let's stick together to make Britain China's best partner in the West. Let's stick together and create a golden decade for both of our countries. Britain and China: we'll stick together."
The project has been beset with difficulties from the outset. The UK plant is based on the same technology as two other plants being built in Flamanville in northern France and Olkiluoto in Finland — both of which have been beset with technical problems and cost overruns.
Financial Risks
The project has been hit by financial woes because of a drop in demand for nuclear power since the Fukushima disaster, in March 2011, when a magnitude nine earthquake set off a tsunami that hit the Fukushima Daiichi nuclear plant resulting in the meltdown of three of the plant's six nuclear reactors.
© AP Photo
Workers are seen on a construction site of France's first new generation nuclear reactor in Flamanville, northwestern France.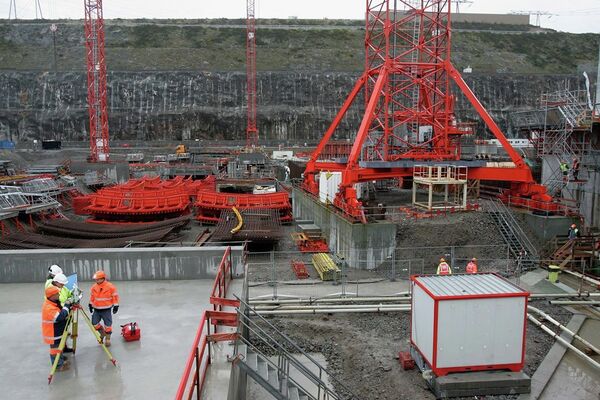 Workers are seen on a construction site of France's first new generation nuclear reactor in Flamanville, northwestern France.
EDF has been struggling to get building underway at Hinkley Point because the sheer cost of building the plant has been a major sticking point, with British taxpayers being forced to back the deal by providing a guaranteed price of generated electricity from the plant.
​EDF Energy — the UK subsidiary of EDF — agreed a 'strike price' with the UK Government, which guarantees EDF a price of US$141 MWh for generating electricity over 35 years and a debt guarantee — double the current price.  Despite this, problems with EDF's partner Areva — which manufactures the nuclear reactor — have led to delays in putting finance into place.
In 2015, EDF's construction partner, Areva, announced huge losses and the French Government is attempting a rescue plan that will include a bailout from EDF. This is turn has had a knock-on to Hinkley, where — despite China General Nuclear Power Corporation (CGN) agreeing to pay a third of the cost of the US$25 billion project in exchange for a 33.5 percent stake.