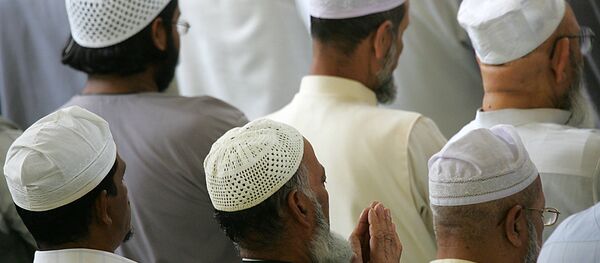 10 August 2016, 10:55 GMT
The H17 facility is located in Copenhagen's Vestrebro district. Boasting 1,000 square meters, it is undoubtedly the largest of its kind in Scandinavia.
The facility was designed and decorated to address drug addicts' needs and provide them with a sterile, supervised and supportive environment where they could access medical and psycho-social services, completely anonymously.
Behind the reception desk there are six glass rooms where drug addicts can prepare their shots, followed by injection rooms. Users can safely inject drugs, and are provided with needles, syringes and "cooking sets." All rooms are adorned in various colors to influence the users' mood, ranging from soothing blue to dark purple. H17 can accommodate 24 users simultaneously, whereas each one has about 45 minutes for injections.
"Our primary goal is to reduce the impact of the harmful effects that accompany living with a drug addiction on the street," Louise Runge Mortensen, the head of H17, told Danish newspaper Politiken. "Here they can take their drugs in a safe environment, and because it's so peaceful here, we hope to get some of them to consider rehabilitation," she said.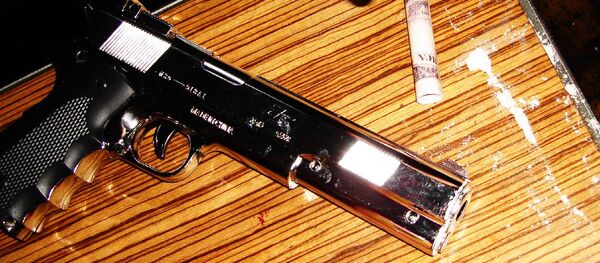 The underlying principle driving the initiative is known as 'harm reduction'. According to Harm Reduction International, the principle's "defining features are the focus on the prevention of harm, rather than on the prevention of drug use itself, and the focus on people who continue to use drugs." Heroin assisted treatment is an established program of Switzerland's national health system and The Netherlands has studied medically supervised heroin maintenance. Internationally, the harm reduction principle has been applied to other drugs such as ecstasy.
By its own admission, Copenhagen Municipality expects to annually earmark about 30 million kroner (4.5 million USD) to run the facility.
Needless to say, the controversial and costly initiative has triggered criticism. Liselott Blixt, the health spokesman for the Danish People's Party, believes the "shooting gallery" indirectly supports the sale of illegal substances by offering a space for drug users. According to her, the money should have been spent otherwise.
"I don't think we have any other options," Jesper Christensen, Copenhagen's deputy mayor for social issues, told Danish Radio. "If we aim to give these people a life of dignity and a chance to move on, this is the best bet we have right now," he said.
According to private rehabilitation organization Foreningen Fixerum, which provides drug users with injection rooms, some 300 drug users die from overdoses in Denmark every year, which is one of the highest rates per capita in Europe. Apart from Copenhagen, injection rooms are available in Århus and Odense, Denmark's largest cities.