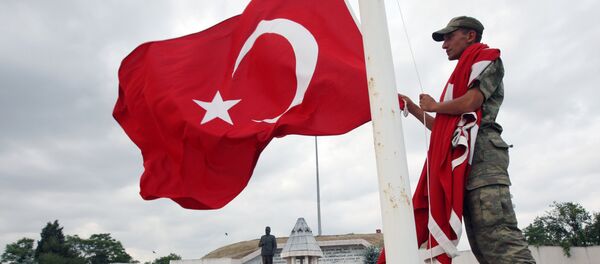 12 August 2016, 06:22 GMT
YEKATERINBURG (Sputnik)
–
NATO's expansion into Eastern Europe deepens the region's divisions, Russian Foreign Minister Sergei Lavrov said Monday.
"NATO policy of moving further east at any cost are deepening the fault lines in Europe," Lavrov said at the Ural Federal University in Russia's Yekaterinburg.
NATO's latest summit in Poland's capital was held on July 8-9 and focused on relations with Russia. During the summit, the Alliance decided to strengthen its military presence in Eastern Europe on a rotational basis with four battalions in Poland and in the Baltic nations.
Since 2014, NATO has been building up its military presence in Europe, especially in Eastern European countries neighboring Russia, using Moscow's alleged interference in the Ukrainian conflict as a pretext. The Russian authorities have said such moves are provocative and undermine stability.