MOSCOW (Sputnik) – Russia's actions regarding the destruction of chemical weapons in Syria helped prevent a NATO strike of 624 cruise missiles, Sergei Shoigu said Monday.
"The situation regarding Syria was changing, and when you ask yourself, what would have happened if your president did not manage to persuade and implement the idea of handing in and destroying chemical weapons… This was literally in the 24-hour readiness mode, speaking of cruise missiles only, 624… cruise missiles were ready to carry out a mass strike in Syria," Shoigu said as broadcast on the Rossiya-24 television channel.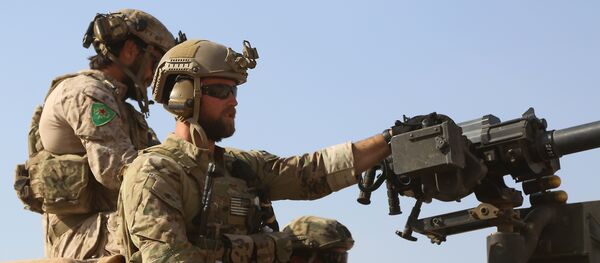 14 August 2016, 14:28 GMT
Syria has been mired in civil war since 2011, with government forces loyal to President Bashar Assad fighting numerous opposition factions and extremist groups.
On February 27, a US-Russia brokered ceasefire came into force in Syria. Terrorist groups such as Daesh (banned in Russia), as well as Jabhat Fatah al Sham (previously known as the Nusra Front), are not part of the deal.