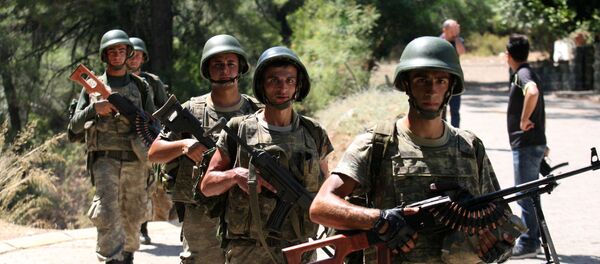 15 August 2016, 14:19 GMT
MOSCOW (Sputnik) — An Istanbul court ordered the arrest of a reporter at the country's media outlet Hurriyet on Monday as part of ongoing investigation into the thwarted coup, the daily reported.
According to Hurriyet, Arda Akin was detained at a police station and the Istanbul Court ordered his arrest.
The reporter had already been detained and later released on probation in the investigation, however Turkey's prosecutor's office appealed the decision and issued a warrant for his second arrest, the media outlet added.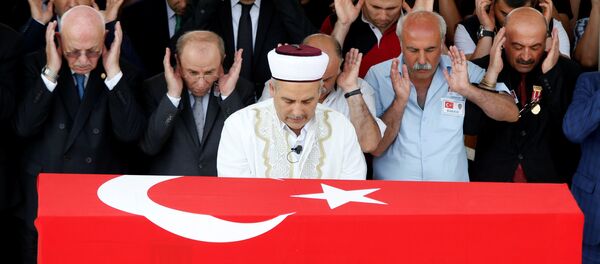 15 August 2016, 11:28 GMT
The media purge in Turkey followed the July 15 military coup attempt, which was suppressed the following day. On August 10, Turkish prosecutors ordered the arrest of some 47 journalists.
Over 13,000 people have already been detained in Turkey in connection with the coup attempt.