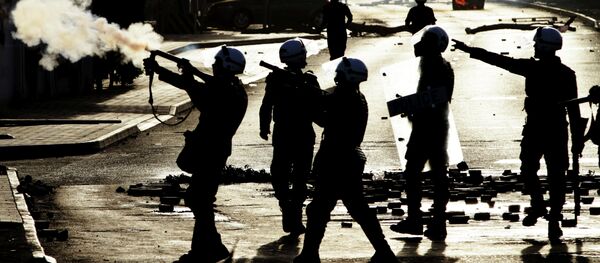 MOSCOW (Sputnik)
–
Sheikh Fawaz bin Mohammed Al-Khalifa, a Bahraini royal and the head of the Information Affairs Authority (IAA) during the Arab Spring unrest in 2010-2012, released a statement last month in support of legal action against Bahraini journalist Nazeeha Saeed.
"It is not innocuous that Sheikh Fawaz, as ambassador to the United Kingdom, had the embassy publish this statement in support of the IAA and we see this statement as a reflection of Bahrain's antipathy towards a free press, and as Sheikh Fawaz's direct role in antagonising the press," the message reads.
The open letter, published by Index on Censorship and signed by six other press freedom groups, urged UK Foreign Secretary Boris Johnson to raise "issues surrounding Sheikh Fawaz's past and current involvement in the violations of press freedom with the Government of Bahrain."
Sheikh Fawaz's leadership of the state media body IAA, according to the letter, cast a "long shadow" on the journalism in Bahrain, causing it to plummet in the Press Freedom Index from the 119th place in 2009 to the 165th in 2012. The island nation's ranking currently sits at 162.
Fawaz is accused by press freedom watchdogs of having systematically repressed independent journalists and media outlets, including in the case of Nazeeha Saeed, which goes back to 2011. According to the letter, he also led a smear campaign against opposition newspaper Al Wasat and permitted television programs vilifying famous protesters.