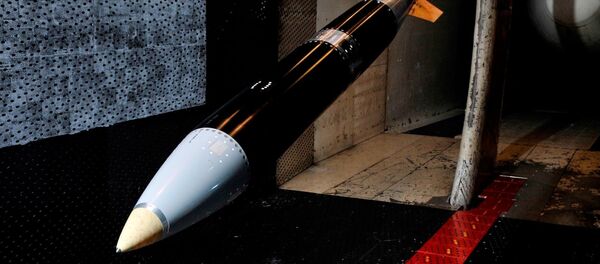 12 August 2016, 20:40 GMT
MOSCOW (Sputnik) — The US B61 nuclear bombs deployed in several European countries and Turkey are useless from a military point of view, Derek Johnson, executive director of Global Zero, an international group campaigning for the elimination of nuclear weapons, told Sputnik on Monday.
Earlier in the day, the Washington-based Stimson Center think tank published a report titled, "B61 Life Extension Program: Costs and Policy Considerations," in which it claimed the United States runs the risk of losing control over dozens of nuclear weapons deployed at Turkey's Incirlik Air Base to terrorists. The Stimson Center also recommended the removal of all B61 bombs from Europe, stressing that over $6 billion could be saved by doing so.
"The B61s that the United States deploys in Belgium, Germany, Italy, the Netherlands and Turkey have virtually zero military utility. Modern conventional forces are more than sufficient to perform any plausible military mission in defense of NATO. These weapons also no longer play any role in exerting political pressure as they once did," Johnson said.
According to the Stimson Center, the fate of the B61s stored in Turkey at the Incirlik Air Base could be made uncertain in the event of a protracted civil conflict in Turkey.
"Yet their [B61s] presence incurs real cost and security risks, including the risk of capture by terrorists," the Global Zero executive director said.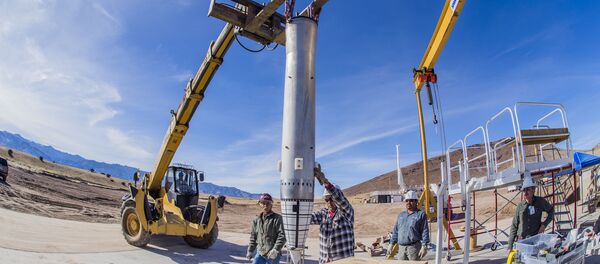 The base at Incirlik was impacted significantly by the July 15 attempted coup in Turkey and its aftermath. Former base commander Gen. Bekir Ercan Van was arrested for his alleged involvement in the plot, while the Turkish authorities cut the base's electricity supply and prohibited US planes from taking off.
Derek Johnson also noted that both Russian and US nuclear weapons are "relics" of the Cold War.
"That's true for the 180 or so gravity bombs the United States keeps in Europe, as well as the approximately 1,000 tactical weapons of various sorts Russia deploys along its western border, including in Kaliningrad," Johnson said.
In August, the US National Nuclear Security Administration approved the production engineering phase for the B61-12 life extension program as a part of the country's drive to modernize it nuclear arsenal. The lives of over half of all B61 bombs are set to be extended.