MOSCOW (Sputnik) – European countries would reinstate death penalty if they faced terror attacks similar to those experienced by Turkey, President Recep Tayyip Erdogan said on Tuesday.
"If Europe faced such terror attacks as those in Turkey, they would immediately return the death penalty and declare a curfew," Erdogan said addressing the Turkish bar association.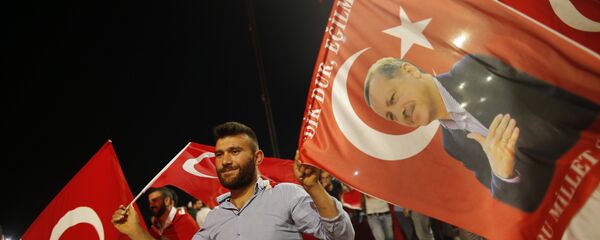 Since 2015, Turkey has faced a number of fatal terror attacks committed by the Daesh terror group — outlawed in Russia and many other countries — and the Kurdistan Workers' Party (PKK).
In July, Erdogan announced that the country would reinstate the death penalty if the people demanded it after a coup attempt on July 15 failed. According to the Turkish leader, a 57-percent majority of the country's citizens back the idea of reinstating capital punishment.
The European Union has warned Turkey that any reintroduction of the death penalty would be viewed by Brussels as a "deal-breaker" that would end the country's efforts to join the bloc.
The death penalty was abolished in Turkey in 2004 to bring its legislation in line with EU standards.