WASHINGTON (Sputnik) — Libyan government forces freed one of three Sirte's districts remaining under Daesh control on Tuesday, the official said in an interview.
"Now there is ongoing fighting in one part of District 1. Districts 1 and 3 are both residential areas adjacent to each other and we will soon advance on them… There are about 150 to 200 terrorists still in these districts… There is no room for them to escape. They will fight until the last bullet. They had an opportunity to escape earlier but now they are surrounded," Shukri told CNN.
He said that the operation in Sirte was being carried out with the support of the US Air Force.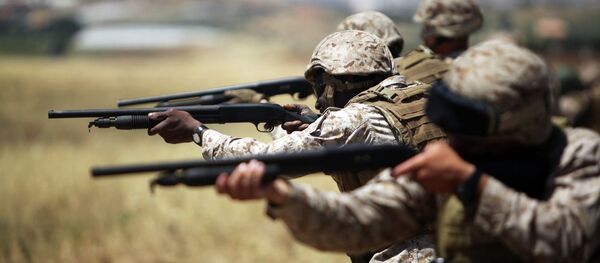 11 August 2016, 18:53 GMT
On August 1, the United States began
a new air campaign
at the request of and in coordination with the GNA, aimed at fighting Daesh militants. The campaign, called Operation Odyssey Lightning, will allow the GNA to make a strategic advance against the terror group's positions in Sirte, according to the Pentagon.
Daesh, outlawed in Russia and many countries around the world, gained a presence in Libya in the turmoil following the 2011 overthrow of leader Muammar Gaddafi.