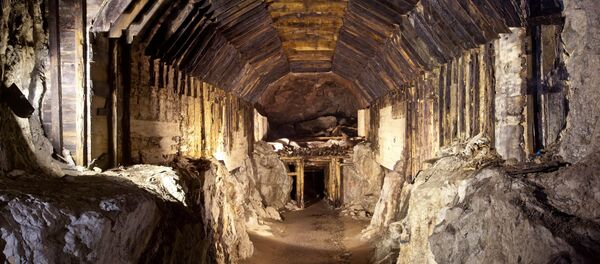 17 August 2016, 14:21 GMT
MOSCOW (Sputnik), Alexander Mosesov — Walbrzych became a site of global interest following the decision by German and Polish explorers to dig in the area for what many believe could be Nazy Germany's train full of gold, treasures and, possibly, objects of cultural heritage.
Earlier in the day, Andrzej Gaik, spokesman for the search group, said that the search operation would take ten more days.
"The number of tourists to the city grew by 40 percent in comparison with the same period of the last year [January-August]. Of course, generally the tourist industry is using the 'train'. This impacts not only the city but its surroundings and small cities of the region as well. The situation has helped us to become recognizable in the world, this is really amazing," Grudzien said.
The mayor's assistant also noted that it is hoped that there will ultimately be a discovery despite some skeptical statements by Polish scientists who scanned the underground area and concluded the German-built underground tunnels in the region are empty.
"I cross my fingers that the members of the search team find something there. If not, the legend will continue, the train goes on, you know. This legend will stay with our town for years to come. In my opinion, the gold train already arrived in the city," Grudzien said.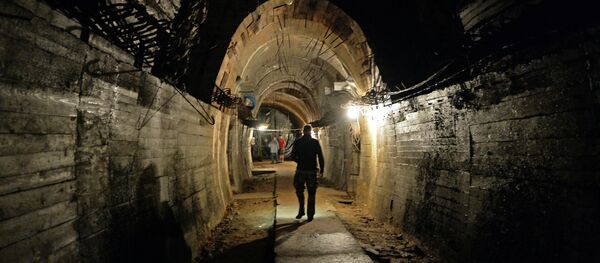 16 August 2016, 09:41 GMT
The first significant discoveries at the site of the search for a Nazi "gold train" believed to be entombed in Poland are expected by Saturday or Sunday, Grudzien added.
"So far, there is nothing over there but we will have to wait till Saturday or Sunday. Ten days is just the period during which they can do their research. So, in my opinion, we could have the results by Sunday," Grudzien said.
Grudzien added that the city of Walbryzch has provided help to the search team.
"We are closely monitoring the search work, the situation on the 65th kilometer and as you know, we are in this situation for one year already so of course, we tried to help at the very first stages of preparatory work to find out if there is something underground and to help them with formalities to start digging," the mayor's assistant said.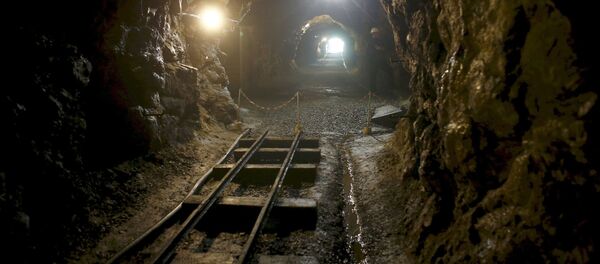 4 September 2015, 14:00 GMT
In 2015, a group of geologists and engineers from Poland's AGH University of Science and Technology, Krakow, spent a month searching the area with magnetic field detectors, thermal imaging cameras and radars.
In the final year of World War II, a150-meter-long German train disappeared on its way from the then East Germany city of Breslau (now called Wroclaw and part of Poland) to Walbrzych. Some believe the carriage, carrying guns, industrial equipment, gems, gold pieces and other valuable treasure, was hidden away and sealed inside one of the clandestine tunnels near Ksiaz Castle, just outside of Walbrzych.
No documents have ever proven this theory.