WASHINGTON (Sputnik) — Among male respondents, Trump is ahead of Clinton 58 percent to 34 percent, a larger margin than his 6-point advantage among all male voters, according to the poll results.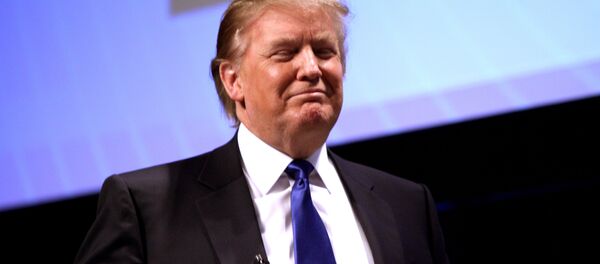 16 August 2016, 22:35 GMT
"Donald Trump leads Hillary Clinton among military households by 10 points, 51 percent to 41 percent," the poll revealed on Tuesday.
However, women in military households reported preferring Clinton over Trump by 49 percent to 43 percent. Additionally, 80 percent of African-Americans in military households support Clinton, compared to 16 percent who prefer Trump.
NBC noted that Republican candidates typically do well among military households, and Republicans have won the veteran vote by at least 10 points in the last three US presidential elections.