MOSCOW (Sputnik) — According to the minister, the prisoners will be on probation after the release.
"The result of this arrangement will be about 38,000 people being released from the closed and open prisons," Bozdag wrote in his official Twitter account.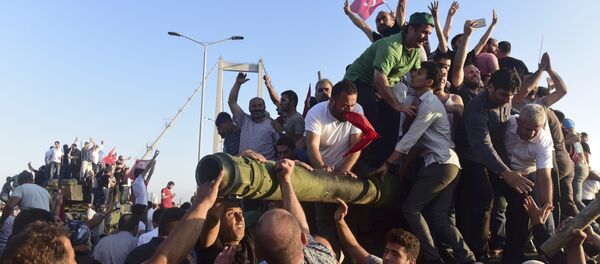 16 August 2016, 18:36 GMT
The decision comes following mass arrests in the wake of the anti-government failed coup on July 15.
At least 16,000 people have been arrested and thousands more detained since the coup attempt that led to over 260 deaths. Soldiers, judges, journalists, police officers and government employees are among those arrested over alleged links to the coup attempt.
Over 50,000 judges, civil servants, and educators have been suspended under a state of emergency, with thousands more people being under investigation.