MOSCOW (Sputnik) — According to the statement, the fact that the Unites States deployed three types of strategic bombers on Guam ahead of the Ulchi-Freedom Guardian military drills conducted annually during August or September between South Korea and the United States is "a very alarming signal."
"The situation on the Korean peninsula is entering a very dangerous stage because of the continuous US intrigues to increase the capacity of its nuclear weapons aimed at the DPRK. In case the United States … dares to take an insane step, all the US military bases in the Pacific Operations region, including the island of Guam, will not escape destruction by our army's comprehensive and real attack," the statement seen by RIA Novosti reads.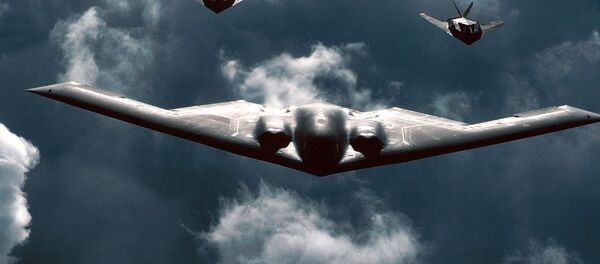 11 August 2016, 06:59 GMT
On Monday, several B-1 bombers and more than 300 US Air Force personnel arrived at Andersen Air Force Base in Guam to replace a B-52 squadron, as the United States continues to build up its presence in the region to counter
a potential threat
from Pyongyang.
On Wednesday, the US Pacific Command (PACOM) said in a statement that three US Air Force strategic power projection bombers — the B-52, B-1 and B-2 — had participated in their first integrated operation in the South China Sea.