MOSCOW (Sputnik) — According to the Libya Herald, the Zintani forces allied to the Libyan National Army led by General Khalifa Haftar arrested Fezzani who was proclaimed Tunisia's most wanted terrorist in February, and some 20 other Daesh supporters between the Libyan towns of Rigdaleen and Al-Jmail, while they were trying to get to Tunisia several days ago.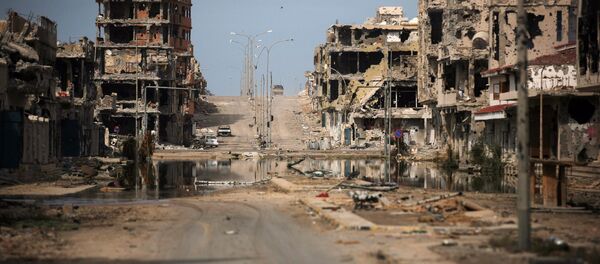 18 August 2016, 13:09 GMT
The Tunisian authorities want Fezzani as they allege him responsible for the Daesh raid in March in the city of Ben Guerdane in Tunisia on the border with Libya, which left 58 people dead.
Fezzani is also considered a jihadist recruiter in Italy.
In March 2015, a group of gunmen dressed in military uniforms opened fire on tourists at the Tunisian National Bardo Museum near the parliament building in Tunis, killing 22. In June, a lone gunman concealed an assault rifle in an umbrella and fired at tourists on a beach in Sousse, Tunisia, killing 38. The Daesh jihadist group outlawed in Russia and multiple other countries claimed responsibility for both attacks.
Libya has been in a state of turmoil since 2011, when longtime leader Muammar Gaddafi was overthrown after several months of civil war.