"The criticism of Russia will and has been continuing regardless of what Russia does. This recent spike in criticism is of course a sour grapes kind of situation. America was bombing and was having no affect and perhaps wasn't even bombing the right targets. Now Russia is deploying properly and having serious effect on Daesh forces and the rest of jihadi militants there."
He further said that Russia's use of Iran's Hamadan airbase shows the reassertion of Russian influence in the region. It shows that Russian fighters and bombers are now able to use airfields in allied and friendly countries in the region.
"This is a major reversal of a multi decade US policy of trying to force Russia out of the region completely. We have to remember that media in the US is heavily dominated by ownership from the military industrial complex."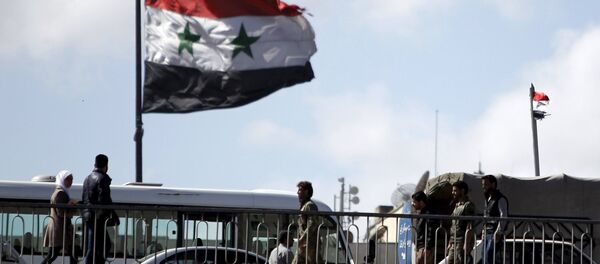 17 August 2016, 18:33 GMT
He continued, "If the western media criticizes something we can usually presume that the owners of the Western media are criticizing the thing and that is naturally a complaint from the military industrial complex that their plans have failed to do the mission and that the Russian forces are doing it successfully," Bosnitch said.
The adviser further spoke about Russia and Iran and their cooperation. He stressed that there is a tightening of the entire alliance between the government of Syria, Hezbollah volunteers and the Iranian military infrastructure which is in itself a powerful force in the region and doesn't answer to the US.
Talking about if Turkey allows Russia to use its military airbase, the expert said that it would be a serious tipping point in the battle for influence in the region.
"If it turns out that as a result of what is now a pretty strongly alleged to have been a US sponsored or at least a clue that US was aware of in advance, and that has had the effect of making Erdogan either a more neutral party or actually friendly oriented party toward Russia, this could signal the greatest setback for the United States in the entire region in multiple decades," Bosnitch said.
He stressed that this would mean over a half a century reversal of American influence. "That would be a disaster for American foreign policy."
According to the observer the US right now has no other choice than to enter dialogue or "expand dialogue with Russia because if it doesn't it will find itself locked out cold from the entire region," Bosnitch concluded.