WASHINGTON (Sputnik) — The US Department of Defense has declined to comment on media reports that Washington was preparing to move over 20 warheads from Turkey's Incirlik airbase to the US base at Romania's Deveselu.
"It is US policy to neither confirm nor deny the presence or absence of nuclear weapons at any general or specific location," Pentagon spokesman Adam Stump told Sputnik on Thursday.
Earlier in the day, the Brussels-based EurActiv online news outlet cited sources as saying that the United States was getting ready to relocate the warheads from Turkey to Romania. The move was explained as stemming from increasingly tense relations with Turkey following the failed July 15 coup attempt.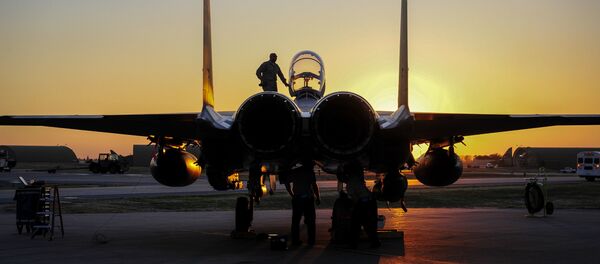 18 August 2016, 09:31 GMT
On Monday, the Stimson Center think tank warned that the United States was running the risk of losing control over tactical nuclear weapons deployed at Turkey's Incirlik airbase to terrorists. The think tank stressed that a protracted civil conflict in Turkey would make the fate of the weapons uncertain, referencing the attempted coup.
The Turkish airbase was impacted significantly by the events of July 15 and their aftermath. Former base commander Gen. Bekir Ercan Van was arrested on suspicion of involvement in the plot, while the Turkish authorities cut the base's electricity supply off and prohibited US planes from taking off.
On Thursday, the Romanian Foreign Ministry denied media reports of US nuclear weapons being transferred from Turkey to its territory.