Dusan Prorokovic also warned against putting too much faith in Mr. Biden's declared desire to seek a political compromise between Belgrade and Pristina.
"The policy of the US State Department and Vice President Biden towards Serbia remains unchanged: they want to keep the region under US control, to offset Russia's growing influence in the Balkans and mend fences between Serbia and Kosovo to make Pristina officially recognized by the United Nations," he noted.
Dusan Prorokovic added that Washington was clearly alarmed by Russia's presence in the Balkans and by its frictions with Germany and Turkey, the latter which the US can no longer rely upon following the recent attempt to oust President Erdogan.
China's growing clout as a major investor in the region, the migrant crisis and the rise of Islamic radicalism also add to the list of Washington's woes.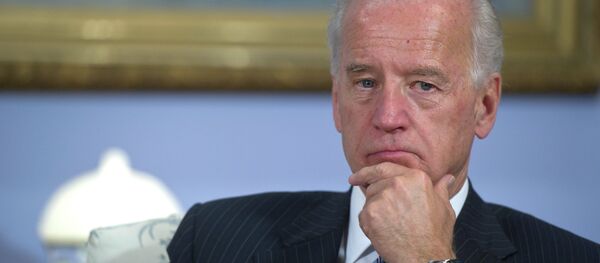 17 August 2016, 14:58 GMT
"If [Hillary] Clinton  becomes President she will continue the US attempts to isolate Russia, hence this desire to keep the Balkan region under US control to prevent the South Stream project happening or mutual defense agreements between Moscow and Belgrade," Prorokovic continued.
He said that Biden was unlikely to use any real pressure against Kosovo.
"Any US pressure against Pristina is purely tactical and is made only to extract additional concessions from Belgrade. Any agreement the Americans clinch with Kosovo is meant to speed up Pristina's recognition by Belgrade."
Dusan Prorokovic said that he didn't believe that Joe Biden's assurances of seeking a compromise in the talks between Belgrade and Pristina.
"Don't believe him. Just like about anyone in Washington, [Joe Biden] is playing the 'independent Kosovo' card," Dusan Prorokovic emphasized.
Joe Biden arrived in Belgrade on Tuesday as part of a three-day official visit to Serbia and Kosovo for bilateral talks with the leaders of the two countries.