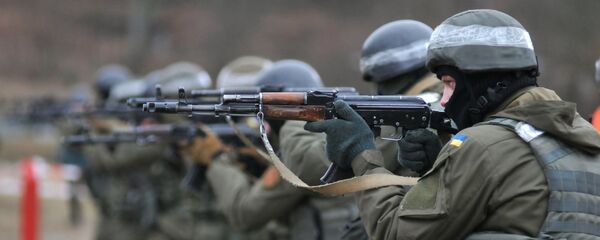 18 August 2016, 12:19 GMT
MOSCOW (Sputnik) – Ukraine's southeast has been engulfed in a conflict since April 2014, when Kiev launched a military operation to suppress southeastern militia who refused to recognize the country's coup-imposed government backed by the West. In February 2015, a peace agreement was signed between the conflicting sides in the Belarusian capital of Minsk. Earlier this year, the ceasefire under the deal was finally being observed for a certain period, but in recent weeks, the sides have been blaming each other of violating the truce.
"The West must change its approach, its behavior tactics, it has to give up its policies of patronage. This is a dead end," Cavusoglu said speaking of the situation in Ukraine.