The festive red truck makes its way through shopping centers across Britain annually, usually beginning in late November.
"At each stop, family and friends will have the chance to take pictures with the truck as it lights up, and experience a snowy winter wonderland setting while enjoying a choice of Coca-Cola, Diet Coke, Coke Zero or Coke Life," a press release from the company read prior to last year's tour.
The twinkling truck fleet was conceived in 1995, after one appeared on television in a wildly successful seasonal advertising campaign.
On Thursday, Councillor Richard Kemp, who heads the Liberal Democrats on Liverpool City Council, called for shopping mall owners to ban the trucks on the same day that the government unveiled a new "Childhood Obesity Strategy."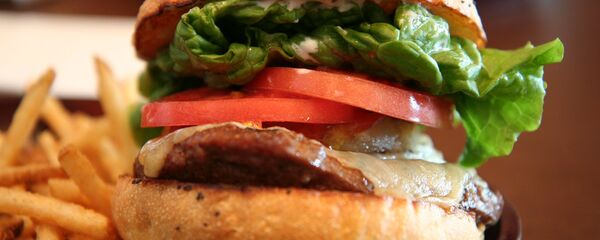 "In Liverpool, sugar is the new tobacco. At 11 years of age, 30 percent of the children in our city are obese, one in 10 of those are clinically obese," Kemp stated. "Almost all of them will become obese adults with a cost to the NHS of 5.1 billion pounds a year (6.72 billion US dollars). This takes no account of the personal misery of the conditions which have to be treated; the shortened lives that many of them will have and the cost to businesses they work for because of sick leave."
He said that he was "appalled" by last year's Coca Cola promotion.
"The causes are many and the actions needed to deal with them are even more varied. There is one thing on which everyone agrees. Too many children are drinking too many fizzy, sugary drinks. That is why last year in the run-up to Christmas, I was appalled to see a big promotion by Coca-Cola when its red van visited Liverpool as part of its advertising campaign tour around the country."
"To my mind this glorifies the sale of something which is often consumed in vast quantities with people having little knowledge of just how dangerous the sugar content can be to the long-term health of them and their children."