STOCKHOLM (Sputnik) — According to the Ritzau news agency, the parliament gave the green light for two Danish vessels to remove the remaining chemical weapons in Libya.
Copenhagen will send 200 servicemen and civil experts to take part in the operation, according to the media outlet.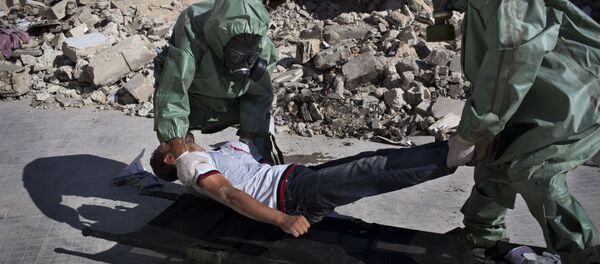 Earlier this week, the Danish Foreign Ministry said that Copenhagen had been offered
to lead the work on the chemical weapons withdrawal
under the aegis of the Organization for the Prohibition of Chemical Weapons (OPCW). The operation is aimed at preventing dangerous chemical substances from falling into the hands of extremist groups, including the Daesh jihadist organization, banned in many countries including Russia.
On July 22, the UN Security Council unanimously adopted a resolution which allows states to receive, take away and destroy Libyan chemical weapons in order to help the country eliminate the toxic agents.
Libya joined the UN convention on eliminating chemical weapons in 2004.