The F-35C variant is designed to take off and land on aircraft carriers, and later this month, the final round of developmental testing will take place aboard the USS George Washington. Until then, pilots are performing practice landings on land.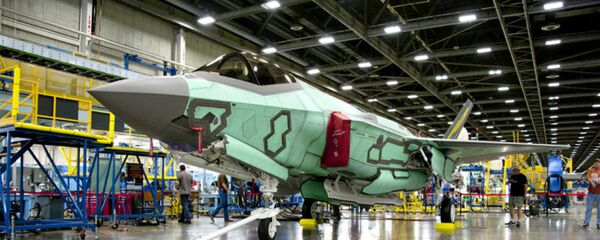 12 August 2016, 14:47 GMT
Unfortunately, these landings are producing noticeable wear and tear on runways. But with the F-35A and F-35B already declared combat-ready, the Navy is getting impatient, and rather than admit that the aircraft is facing yet another problem, it is creatively turning a bug into a feature.
"They were landing in the same spot on the runway every time, tearing up where the hook touches down," said Vice Adm. Mike Shoemaker, head of Naval Air Forces, according to DoD Buzz.
"So we quickly realized, we needed to either fix the runway or adjust, put some variants in the system. So that's how precise this new system is."
In addition, Shoemaker said that roughly 80% of the landings performed recently onboard the USS George Washington engaged the No. 3 landing wire, what he described as the perfect spot.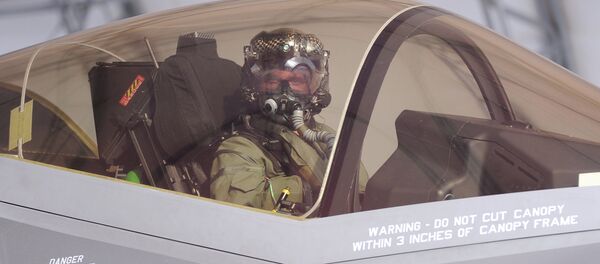 "I think that's going to give us the ability to look at the way we work up and expand the number of sorties. I think it will change the way we operate around the ship…in terms of the number of tankers you have to have up, daytime and nighttime," he said.
"I think that will give us a lot of flexibility in the air wing in the way we use those strike fighters."
The F-35C relies on a pair of systems called Delta Flight Path and MAGIC CARPET to help coordinate landings. These systems assist the pilot in ensuring that the aircraft captures the carrier's arresting gear.
While destroying runways is certainly a long-term issue that must be addressed, it's not the only problem facing the F-35C. Earlier this week, the US Navy announced that pilots were experiencing visibility issues due to a "green glow" caused by the state-of-the-art helmet.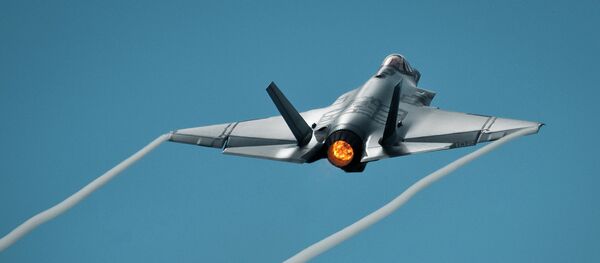 "It's not so bad on a really bright night," said Tom Briggs, acting chief test engineer for the Navy, according to Defense Tech.
"On a dark night it skewers outside light reference for pilots. A pilot cannot pick up the lights on the carrier as well as he'd like to, he doesn't necessarily pick up non-lighted signals on the ship as he is taxiing around, he has a harder time picking out aircraft that are flying around."
The Navy plans to install a software patch that will solve the issue.