CAIRO (Sputnik) — Mosul, the second largest city in Iraq and with a population of 500,000 people, has been controlled by Daesh for two years. Iraqi forces backed by Kurdish Peshmerga militia are currently preparing an assault on Mosul.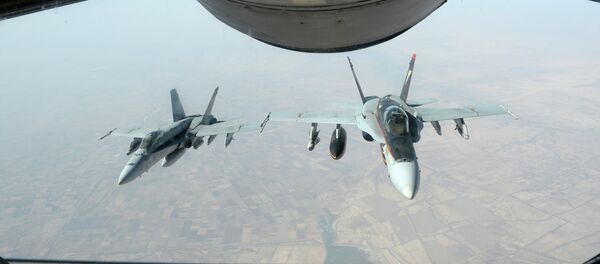 19 August 2016, 13:04 GMT
"Air Force fighter jets carried airstrikes against the [Daesh] group's headquarters in Mosul's al-Misaq quarter, when there were high-ranking commanders of the group. As a result of a successful airstrike all the militants in the number of 19 in the headquarters were killed," the statement said.
The Middle Eastern countries, notably Syria and Iraq, are struggling with jihadists, such as the Daesh outlawed in Russia and the United States among others.