According to US Navy spokesman in Bahrain, Lieutenant Ian McConnaughey, the withdrawal includes air support personnel, along with a sharp reduction of Joint Combined Planning Cell (JCPC) staff.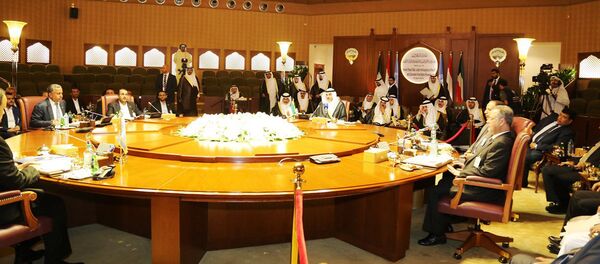 20 August 2016, 16:53 GMT
The JCPC had been established more than one year ago, when Saudi Arabia launched its air campaign, in order to coordinate the US military and intelligence support with Riyadh. It consisted of 45 people at its peak, now there are reportedly less than five people left.
According to US officials, the withdrawal that started in June, aims to reduce Washington's involvement in the campaign that has been criticized for rising civilian casualties. At least 6,500 people have been killed during the 16-month war, most of them children.
The Pentagon spokesman Adam Stump has commented the situation in a rather harsh manner.
"The cooperation that we've extended to Saudi Arabia since the conflict escalated again is modest and it is not a blank check," he said.
"Even as we assist the Saudis regarding their territorial integrity, it does not mean that we will refrain from expressing our concern about the war in Yemen and how it has been waged," he added.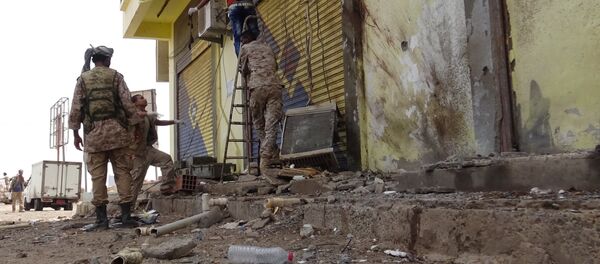 19 August 2016, 19:18 GMT
On August 15th, the US-backed coalition, Saudi-led coalition, that had already been accused of conducting "indiscriminate bombings", conducted an airstrike that obliterated a Medecins Sans Frontiers (MSF) hospital in Hajjah Province of Yemen. At least 15 people were killed during that strike.
According to Adam Stump, "At no point did U.S. military personnel provide direct or implicit approval of target selection or prosecution."
U.S. Representative Ted Lieu believes it is Riyadh who is to blame for high degree of civilian casualties.
"When it repeated airstrikes that have now killed children, doctors, newlyweds, patients, at some point you just have to say: Either Saudi Arabia is not listening to the United States or they just don't care," he said.
The comments from Riyadh aim to create an impression that no damage to military cooperation has been done.
"The relationship between the kingdom and the US is a strategic one. If true, this move reflects something at a tactical level," spokesman for the Saudi-led coalition, Brigadier General Ahmed al-Asseri told reporters. "The US may move its assets, but that doesn't have any impact on the bilateral relationship between the countries."