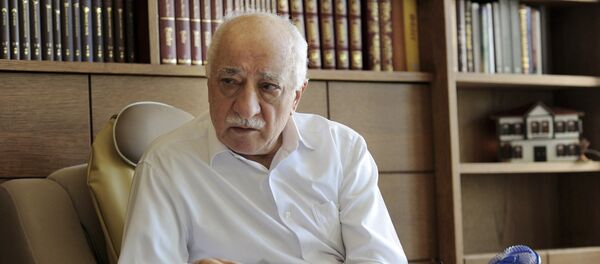 18 August 2016, 13:08 GMT
MOSCOW (Sputnik) — The Turkish intelligence urged Berlin to detain and bring back to Turkey several Gulen's supporters who have fled to Germany, the Spiegel newspaper said.
According to the media outlet, Turkey has sent 40 search and three extradition requests to Germany since the July 15 coup attempt.
German regional authorities have not yet acted on Turkey's request to keep watch on supporters of the Islamic preacher in 11 German states, including North Rhine-Westphalia, Hesse and Saxony, the German newspaper added.
On July 15, a military coup attempt took place in Turkey, which was suppressed the following day. Over 240 civilians were killed during the coup attempt and at least 2,000 were injured. Over 13,000 people have been detained during the crackdown launched by Ankara after the coup attempt.